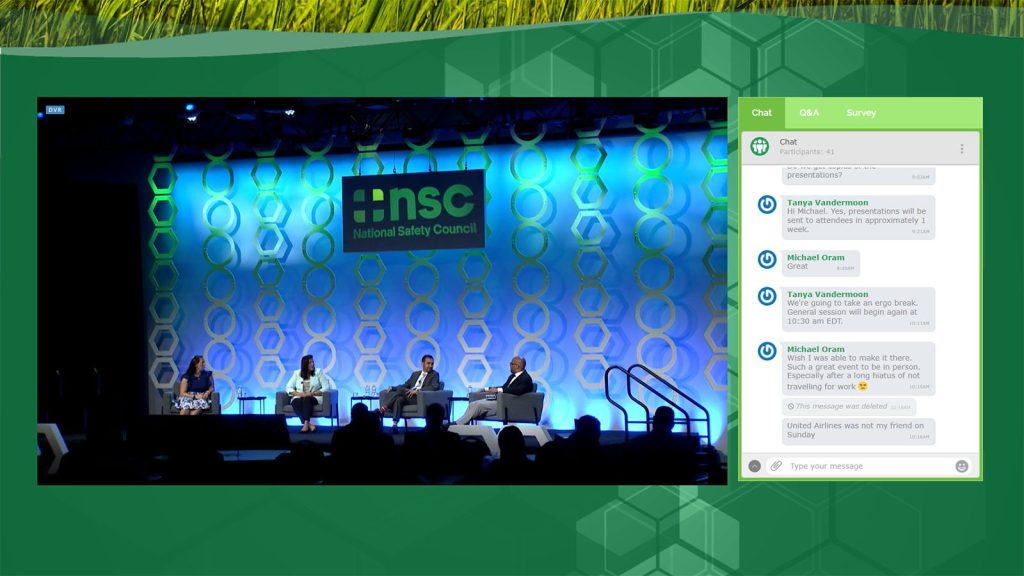 A hybrid event is an event that combines both virtual and in-person components. Our hybrid event allows some participants attend in person while others participate remotely through our customizable online platforms. Hybrid events have become increasingly popular in recent years due to advancements in technology and the changing landscape of the events industry.
Live Streaming your event with our online platform is easy, affordable and helps organizations communicate more effectively – also gives your corporate communication channels a big technological boost in the proverbial arm. Already our webcasts have reached tens of thousands of viewers across the globe and saved hundreds of thousands of dollars in travel expenses for our clients.
Live Streaming will transform your events!
It's easy and more affordable than ever. Here is just some of the many options available for your meetings:
Live Chat: Attendees will have the opportunity to chat with each other during the live stream
Live Q&A: Both virtual and in-person attendees can submit questions to the speakers.
Expand your audience: Give everyone across the world the ability to attend.
Monetize your event: Add sponsors to the site.
Overall, hybrid events offer a flexible and inclusive way for people to participate in events, allowing them to choose the mode of attendance that works best for their needs and preferences. They also provide event organizers with the ability to reach a wider audience and offer a more diverse range of content and experiences.
Let us show you how easy traforming your event into a Hybrid can be and we promise your clients, your employees and your partners will be impressed.