Co-Founder Mike Claypool's Story of Building MAC Productions
One entrepreneur's story… can be another's inspiration.
Beginning in 1971—with the unconditional support of his father in the early years, the unwavering commitment of his wife for more than four decades, and the instrumental contributions, throughout, of many "Great People" as he calls them—Mike Claypool built a nationally respected, multifaceted, event-support company called MAC Productions.
In this engaging history of his enterprise, Claypool shares its successes, setbacks and guiding principles, as well as examples of courageous and imaginative response to opportunity, creative risk-taking and plain luck that every entrepreneur will find instructive and inspiring.
MAC Productions' first five decades are dotted with entertaining Side Notes—often funny pranks and misadventures which illustrate the human and personal side of starting and growing a business.
MAC Productions celebrated its 50th anniversary in 2021. This tells how it made it through the first half-century.
* NO ONE IS MORE DEDICATED TO MAKING YOUR PRODUCTION A SUCCESS,
THIS IS WHO WE ARE AND WHAT WE DO! * 
Our event managers are the calm in the storm…that vital lighthouse to help navigate your event and impress your audiences…
We are storytellers, wordsmiths of visual communication, auteurs of media design. From concept to content, we craft your multi-media into a modern message.
MAC Live Video is about the intimacy of seeing something up close, that unobstructed view from the back of the room or that detail in a year end report.
Projectors, Mics, Speakers, Screens, Monitors and Computers — these are our tools — our instruments of seeing, hearing and communicating your message.
We are not DJs; we are not sound impostors or posers; we are MAC Sound engineers — knowers of ohms and amplitude! We are conjurers of audible enchantment…
We offer a variety services for your exhibition needs.
It is a first impression… that one chance to look your best and show your audience that this event is something special.
A fully customizable virtual conference allows your audience to attend your event from the comfort of their home.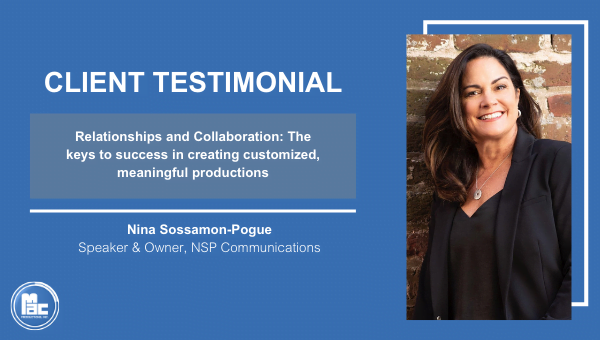 A successful live event happens because of a clear plan and talent to make it happen. A great live event, however, is the result of
Read More »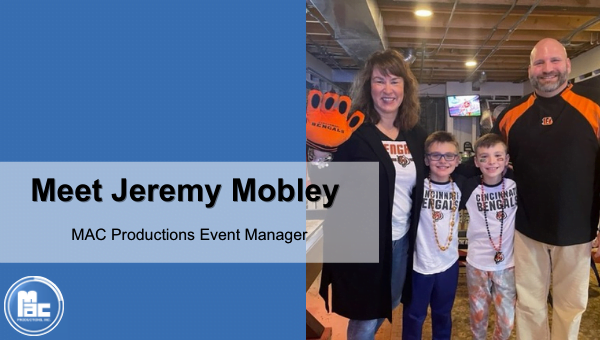 What do crossword puzzles, love and event management all have in common? Well, nothing, honestly – unless you're talking about MAC Productions Event Manager Jeremy
Read More »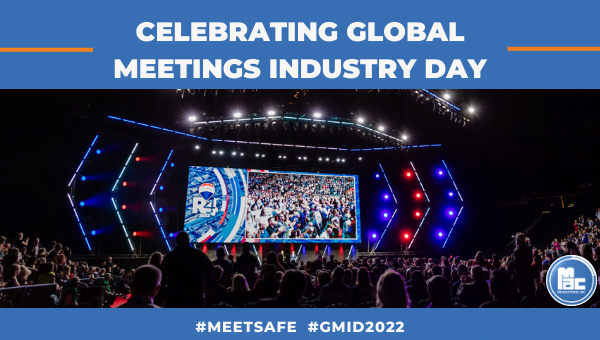 We'll just come out and say it: We're tired of it – and we know you are, too.   We're tired of staring into our devices.
Read More »
"I have been doing this for a while, and it's always nice to work with an AV provider who has it together, but MAC Productions is better than good – they are great!"
"Their staff above all else is their best quality. Superb people, experts at what they do, who take great pride in what they do every day."
"The audience looked at the stage in complete amazement as did I. The MAC team went above and beyond to make the event a true experience and as great as you are it was not one person that made this possible but an entire team."