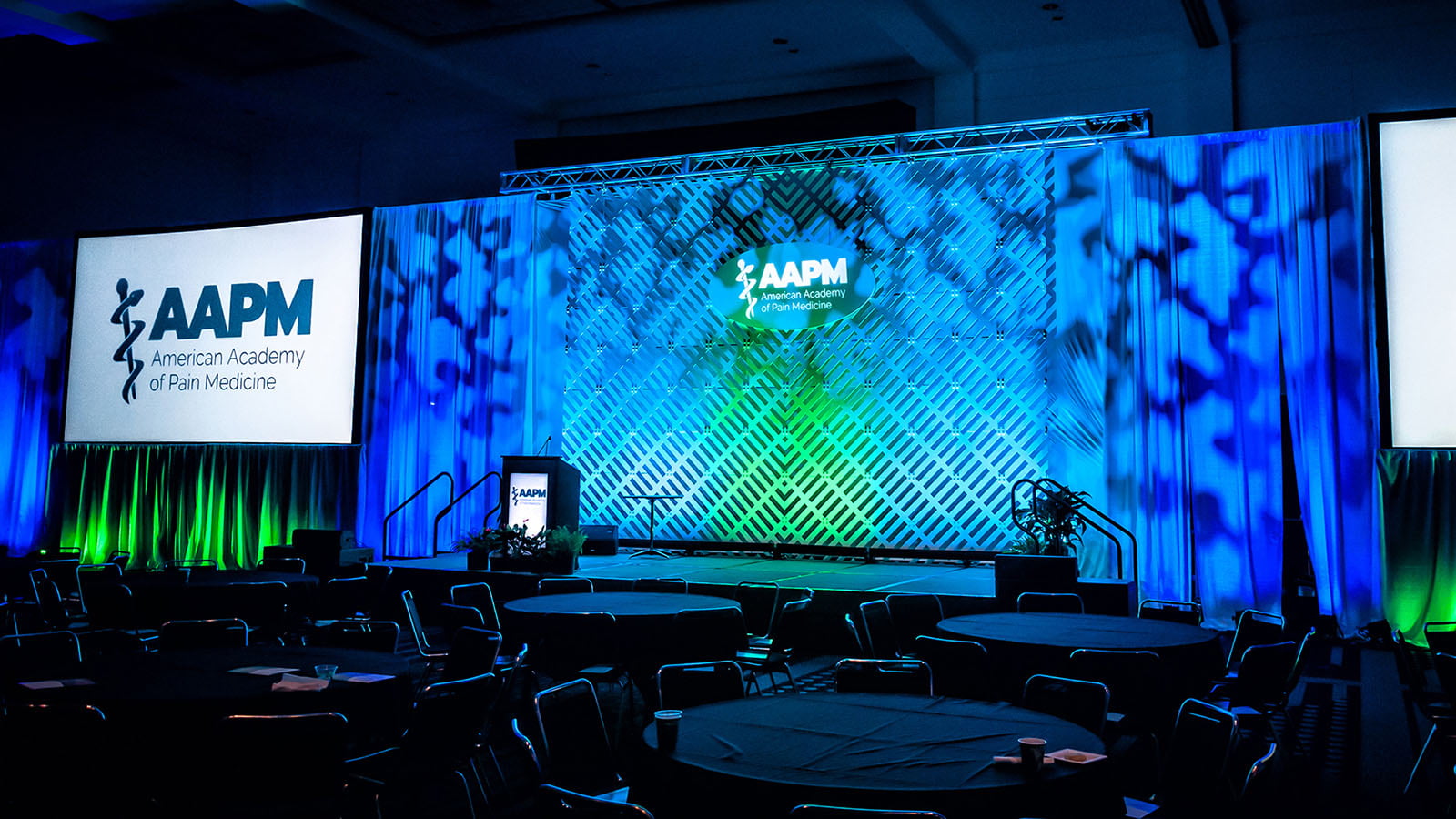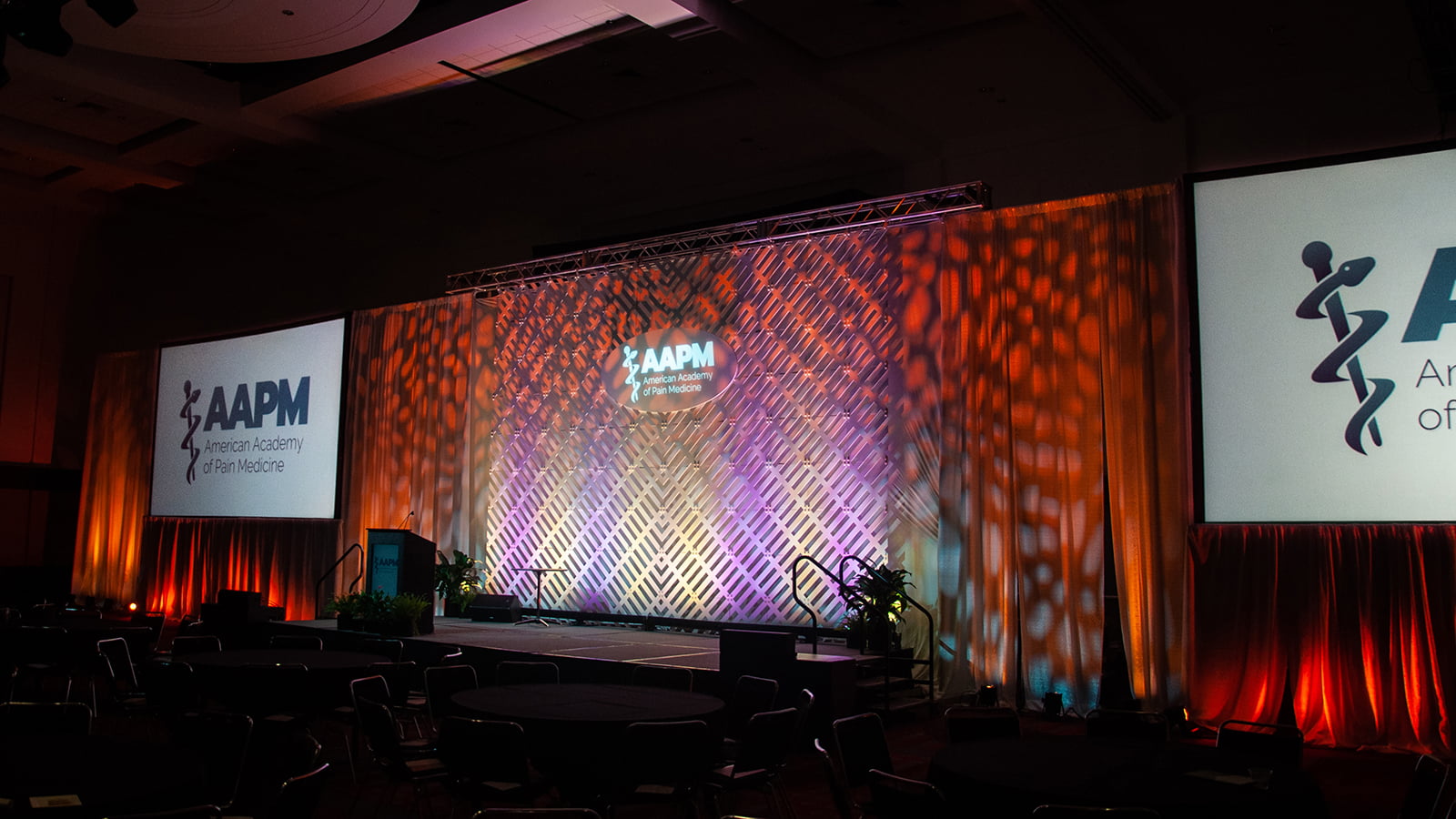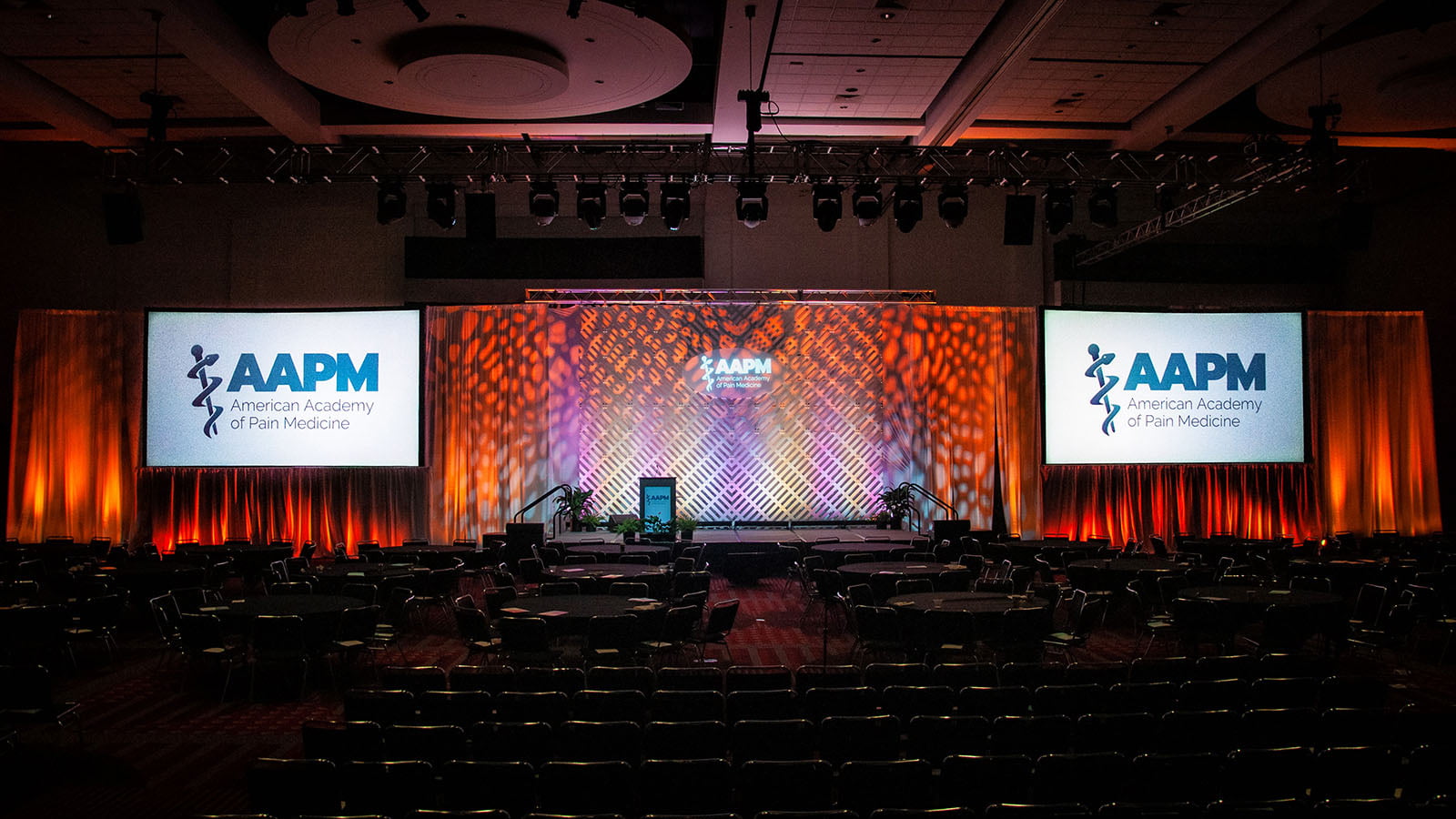 Flat panels constructed of thin strips form to create an illusion of a trellis wall. Brandable and suitable for colored lighting effects, this latticework design is ideal for the meeting that requires a simple orderly look and brand-able gobo options.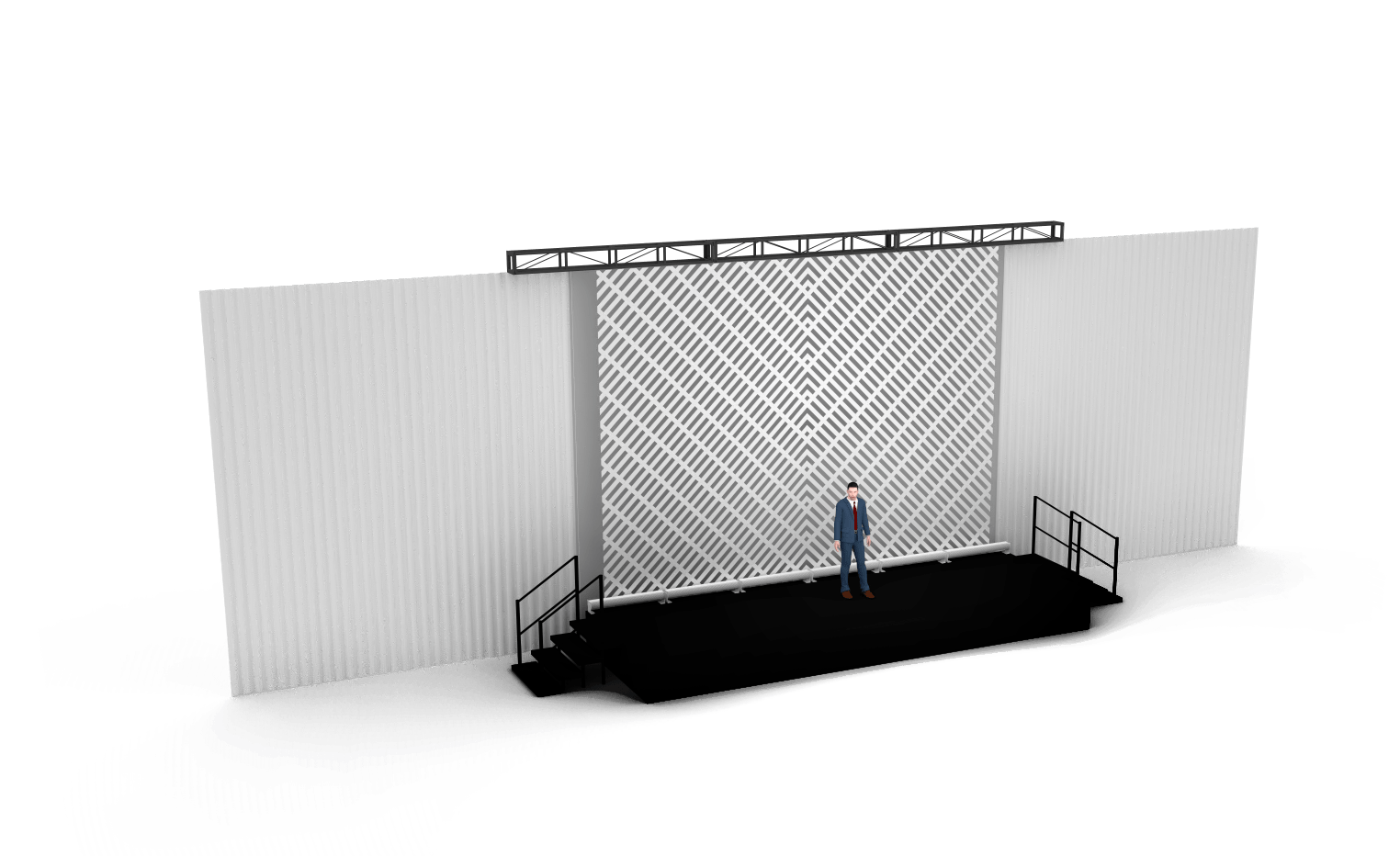 22" MSI Comb Tiles lit with LED batten lights
White scrim behind
Textured with moving lights
Can be flown or ground support rigging
Labor – 4-6 hours, 2-4 technicians
DIMENSIONS
Dimensions: 30'w x 18' h x 2'd
*The listed price, labor, setup time and dimensions are based on the 3d model design. Designs can be customized and changed.