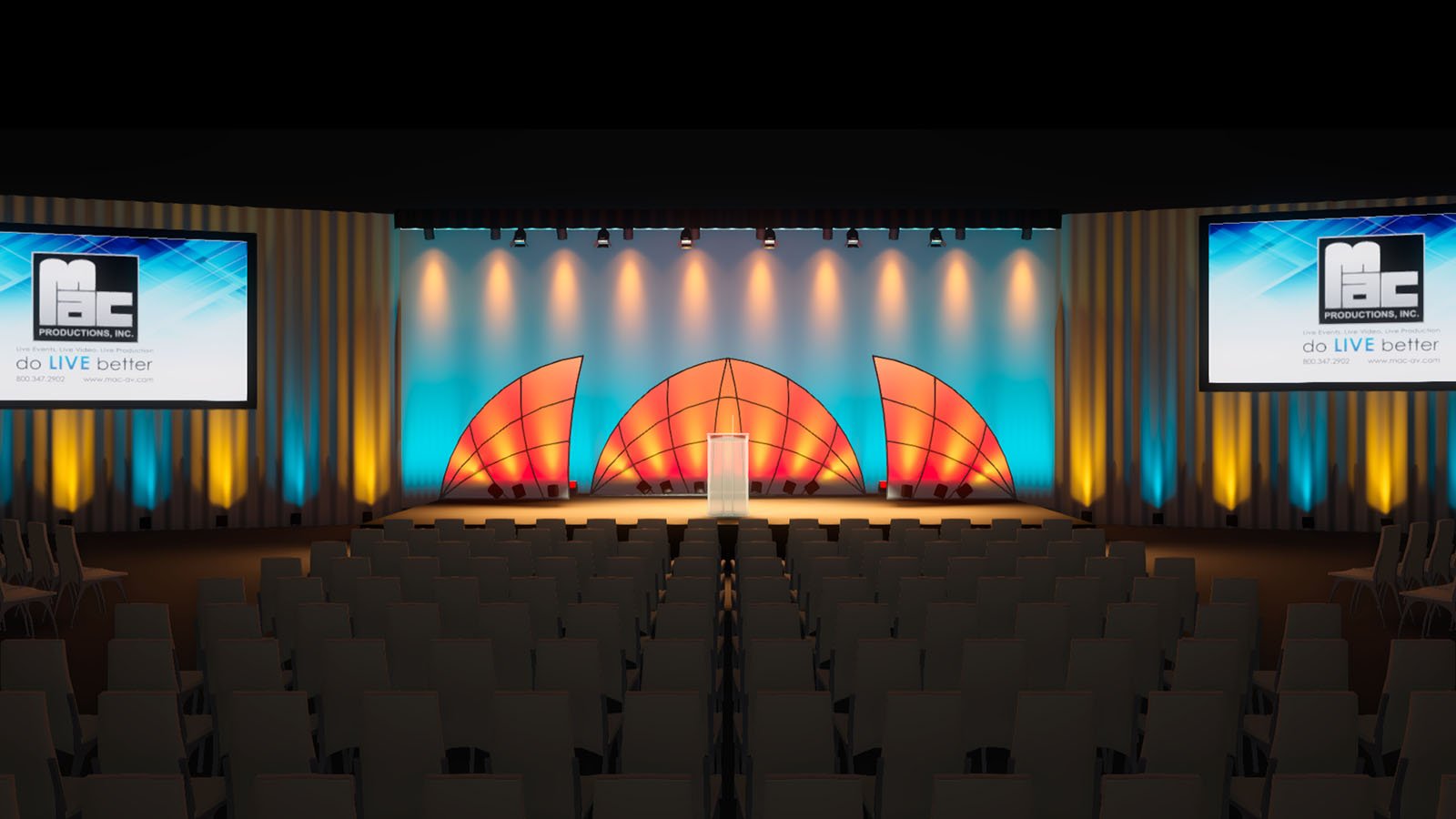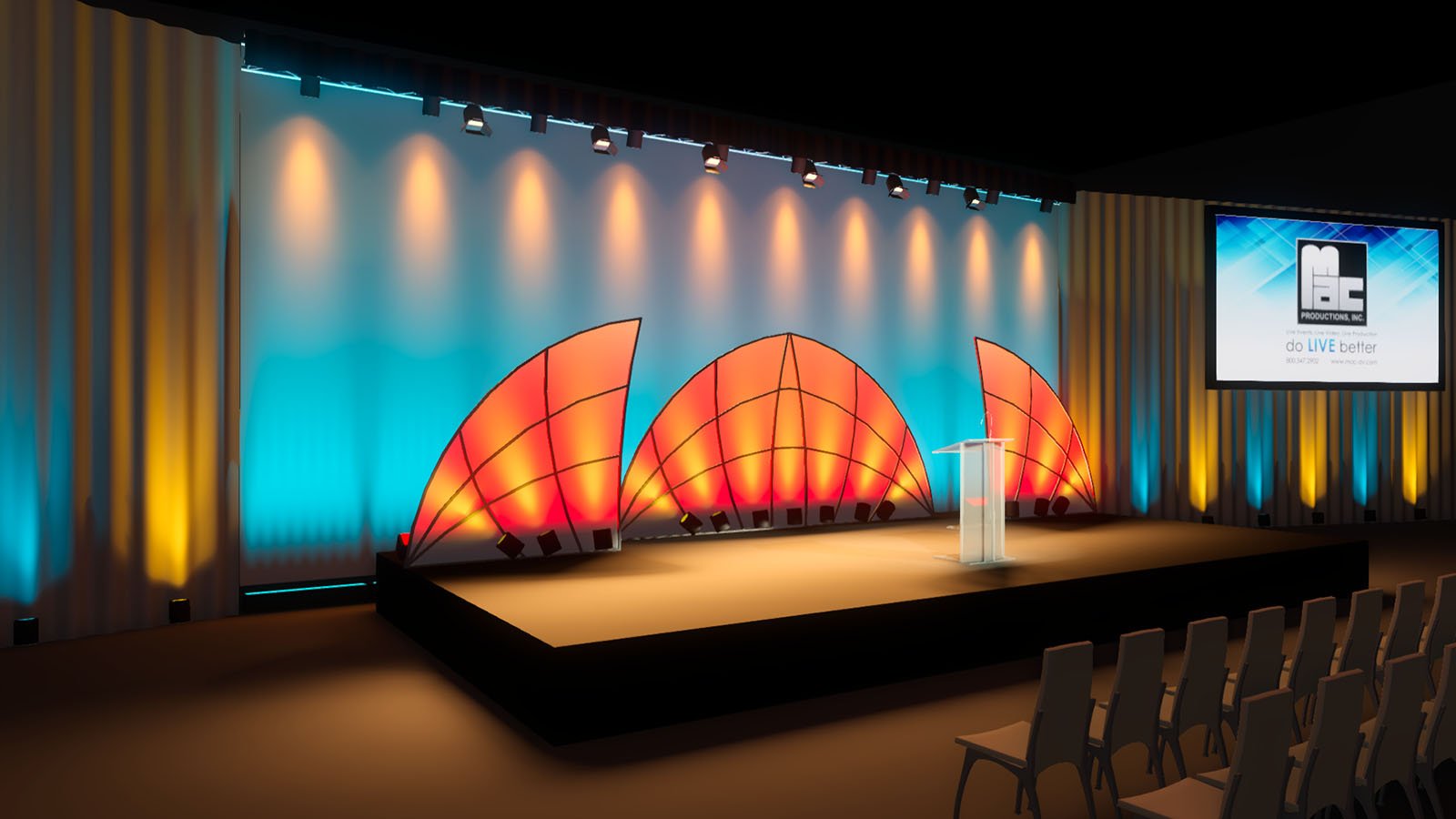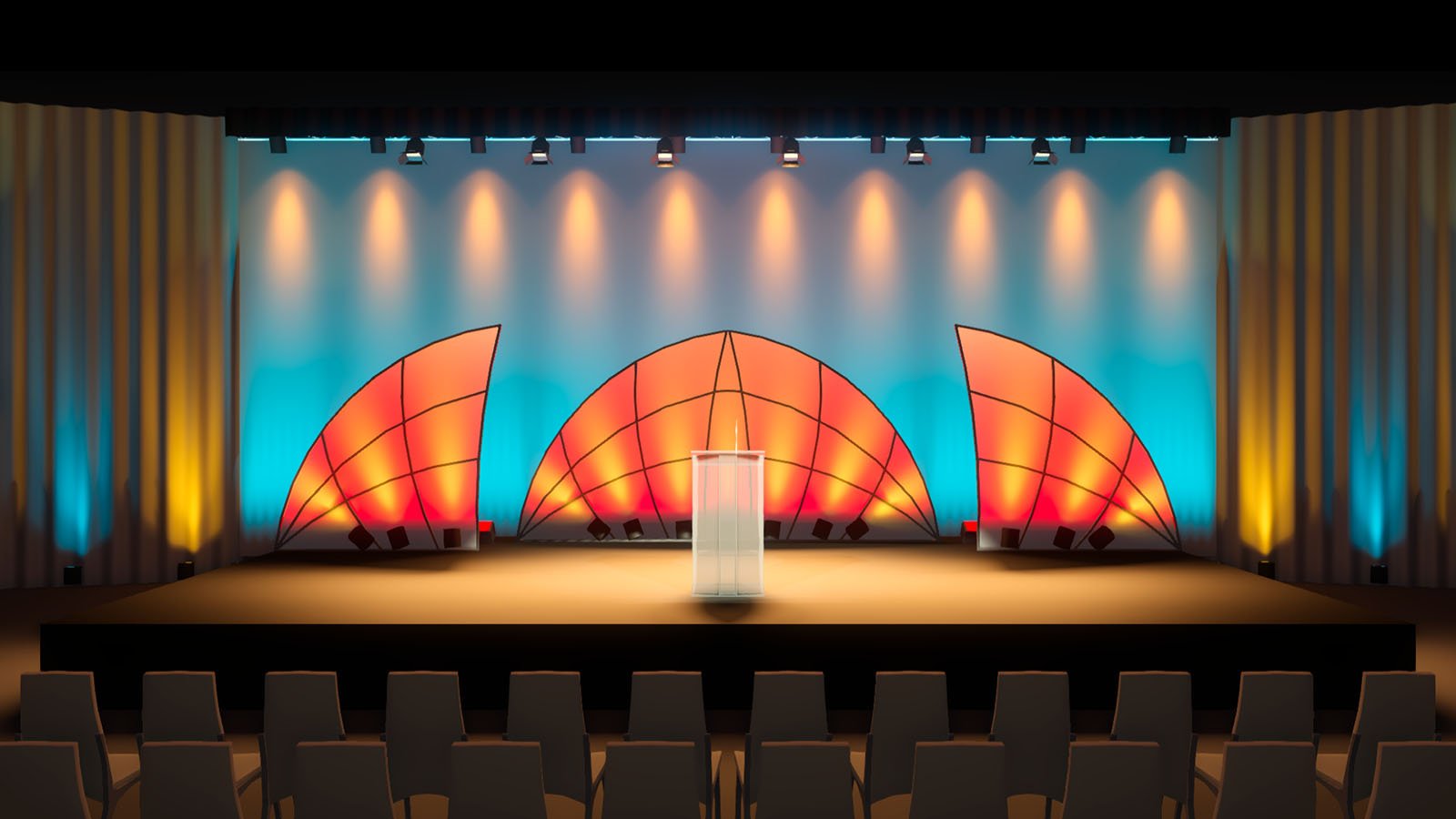 Although the name may frighten you – this stage set is a welcome addition to any budget. Versatile and easy to set up, the Shark Fin set is suitable for corporate events that just need a little more stage decor. Symmetrical or directional, fin shaped panels can be situated to run left or right to become a colorful backdrop for any occasion.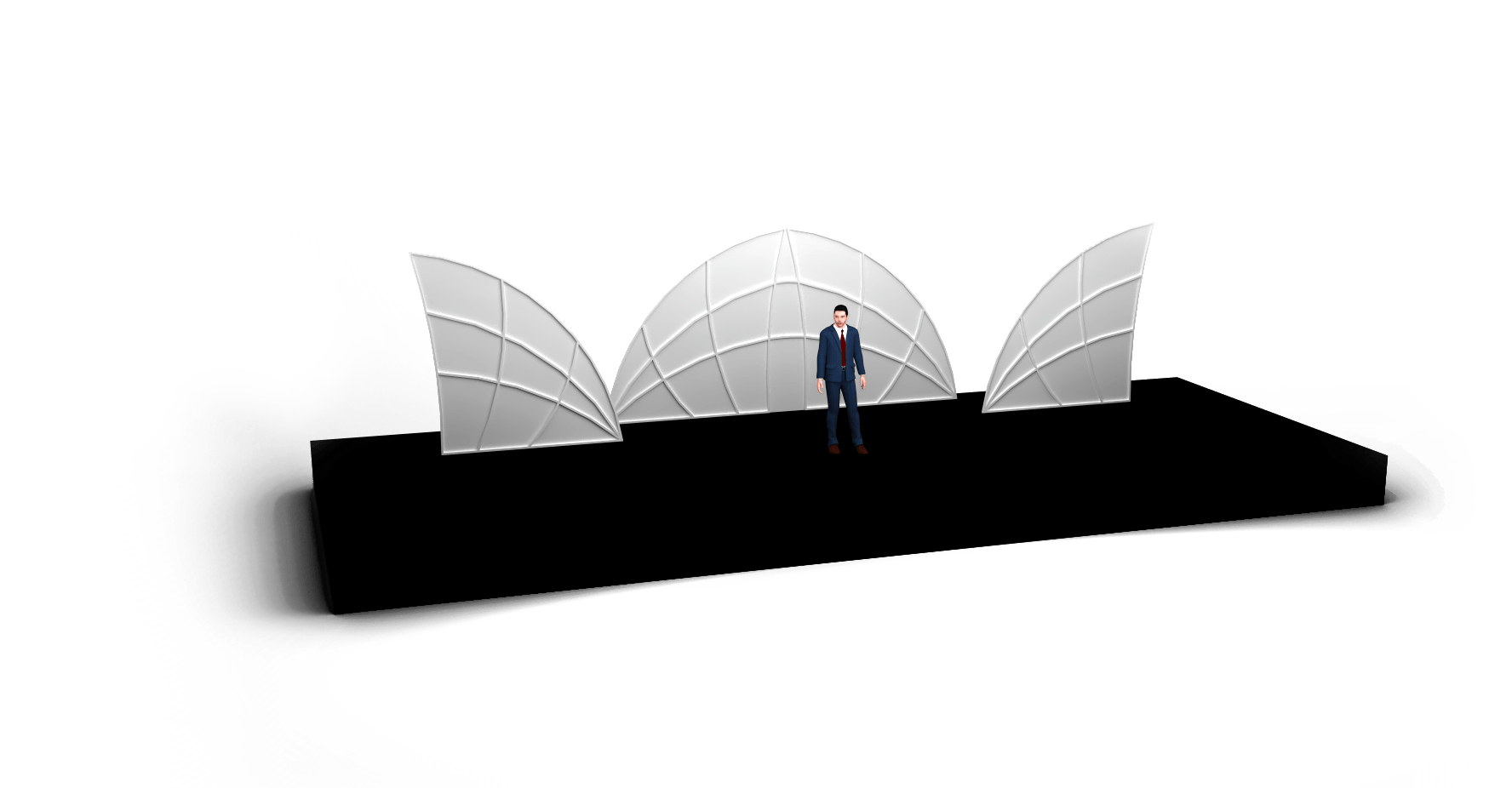 8'x8' panels lit with LED battens or LED pars
Great for ground supported rigging
Labor – 2 hours, 2 technicians
DIMENSIONS
Dimensions: 32'w x 8'h x 4'd
*The listed price, labor, setup time and dimensions are based on the 3d model design. Designs can be customized and changed.