As a tight-knit community and family-owned business, no one can really leave the MAC Productions team. However, after 23 years, MAC Productions' V.P. Event Manager Dana Piper is set to retire this fall.  
Piper started career his career at MAC Productions after his previous company moved out of state. He came to our team from from a relative of a friend who mentioned our production company was hiring. 
"MAC's Controller, Bob Smith, his brother Charlie was my neighbor and mentioned I might want to call them about a job. It was his family connection that helped get me on their radar," Piper says.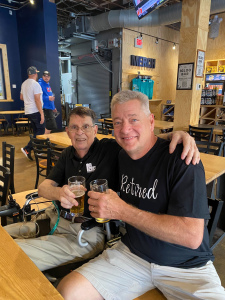 It's no surprise that Dana came to us from a family connection – as a family owned and operated business, relationships are a big part of what makes us who we are. Now that he's retiring, MAC Productions is celebrating its V.P. Event Manager by thanking him for more than two decades of great memories he's created with his work family. 
"When I started, Mr. Claypool had developed an informational kiosk system called the City Link system. I was brought in to work on that project, which lasted about two years," Piper said. "He was a little ahead of his time. It never took off." 
Despite that project not working out, Piper stayed with the company. He said Dana credits his former boss for challenging him to "do more and bigger and better things," eventually leading to his vice-president role. 
Over the years, Piper has visited more than 30 states while traveling with the MAC Productions team. He says traveling and working with a wide array of clients has been one of his favorite parts of his career.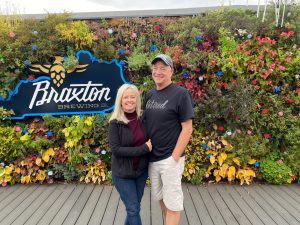 What are Dana's plans upon retirement? He plans to spend more time helping his mother, working on his rental properties and traveling with his kids and grandchild. 
While it's hard for him to pick his favorite project over the course of his career, it's easy to cite the reason he's enjoyed it so much. 
"After being here for 23 years, how could you not miss all the people that you've worked with and all the good times that we've had?" he says. 
"I will still be doing work with the team periodically, so it's not 'See ya – I'll never be back again.' That kind of helps make the departure a little easier." 
Congratulations on your retirement Dana – you've earned it! 
---
Want more advice from MAC Productions? Follow us!
Ready to have us on your team? Contact us today.