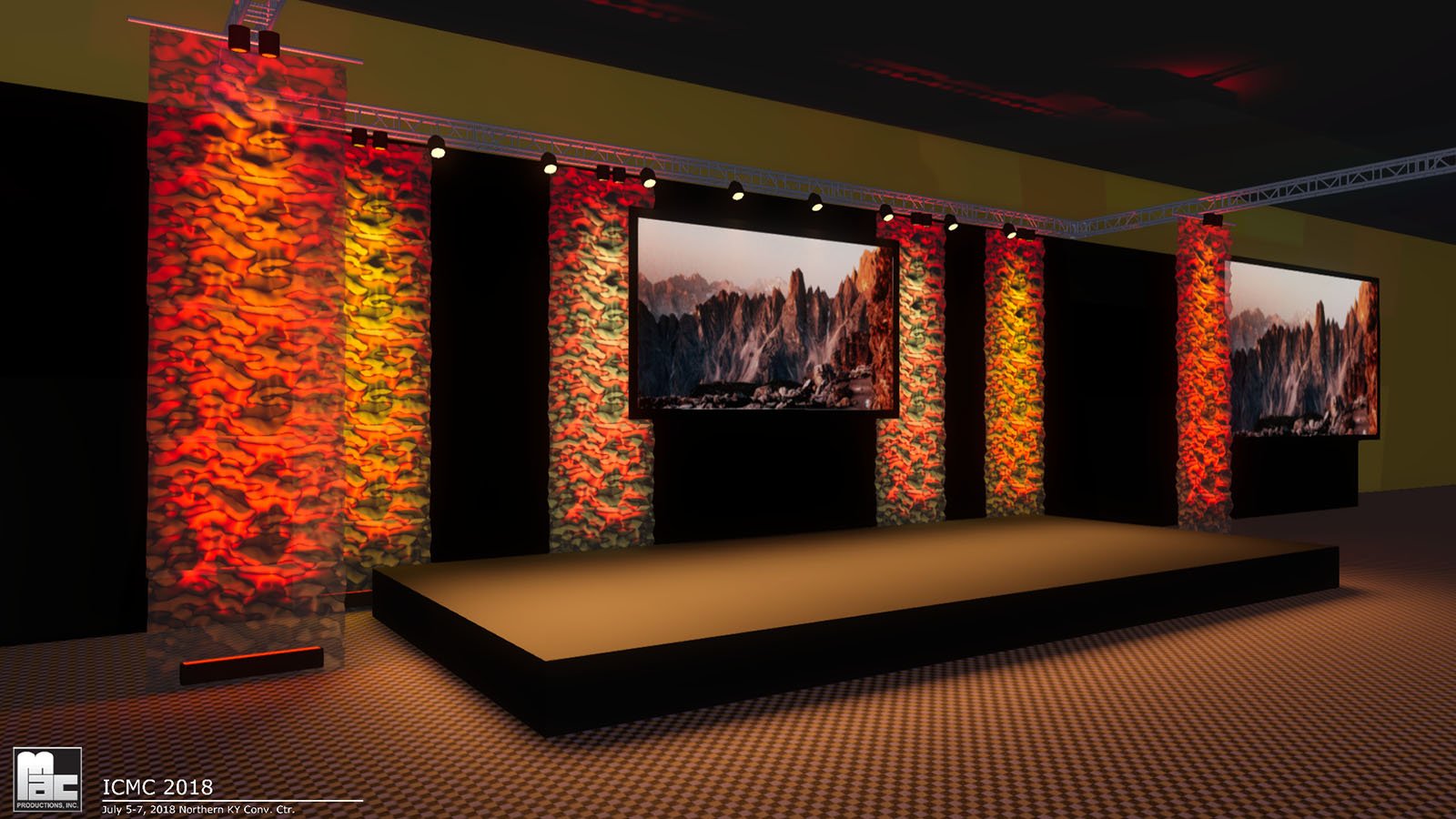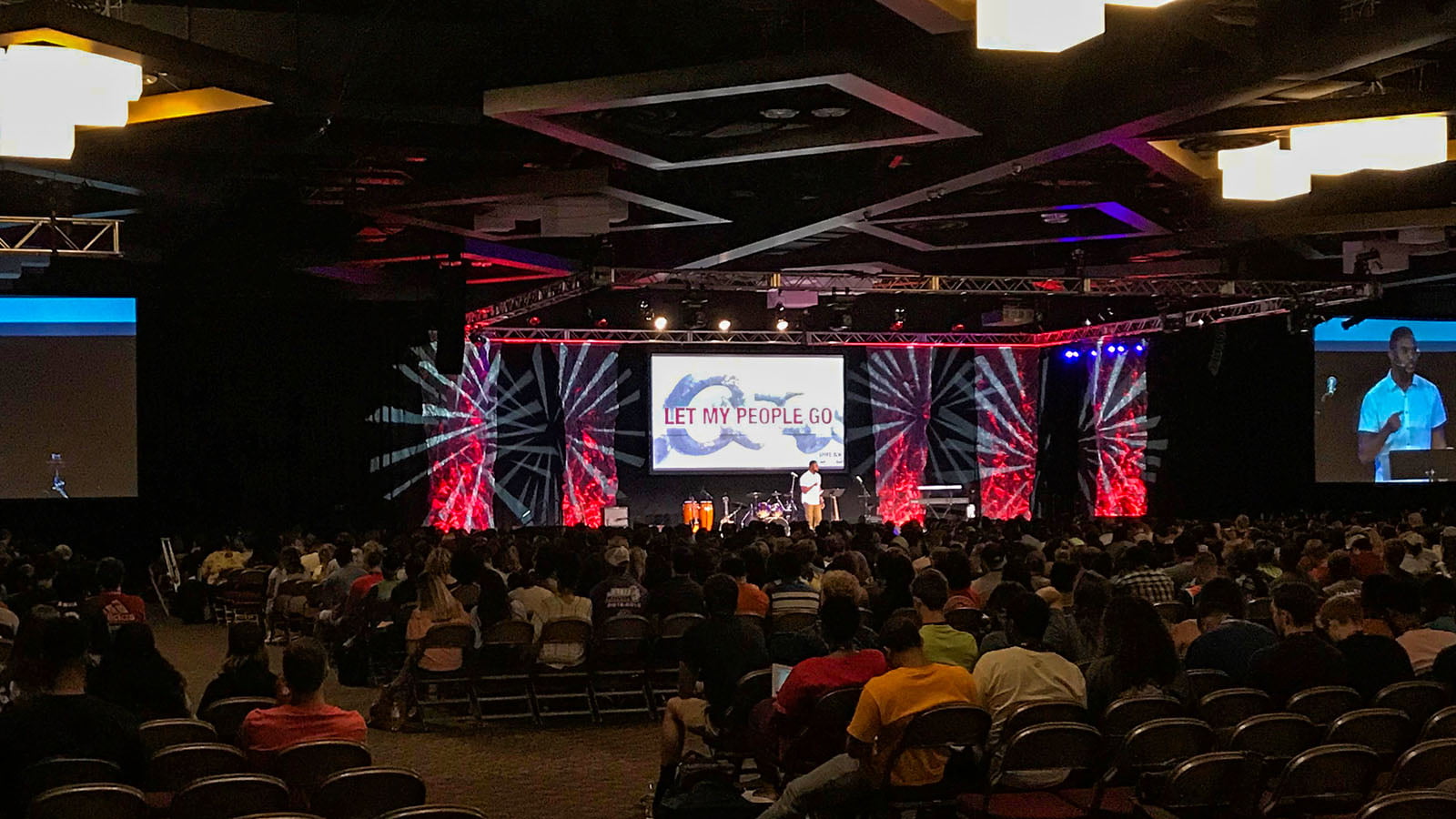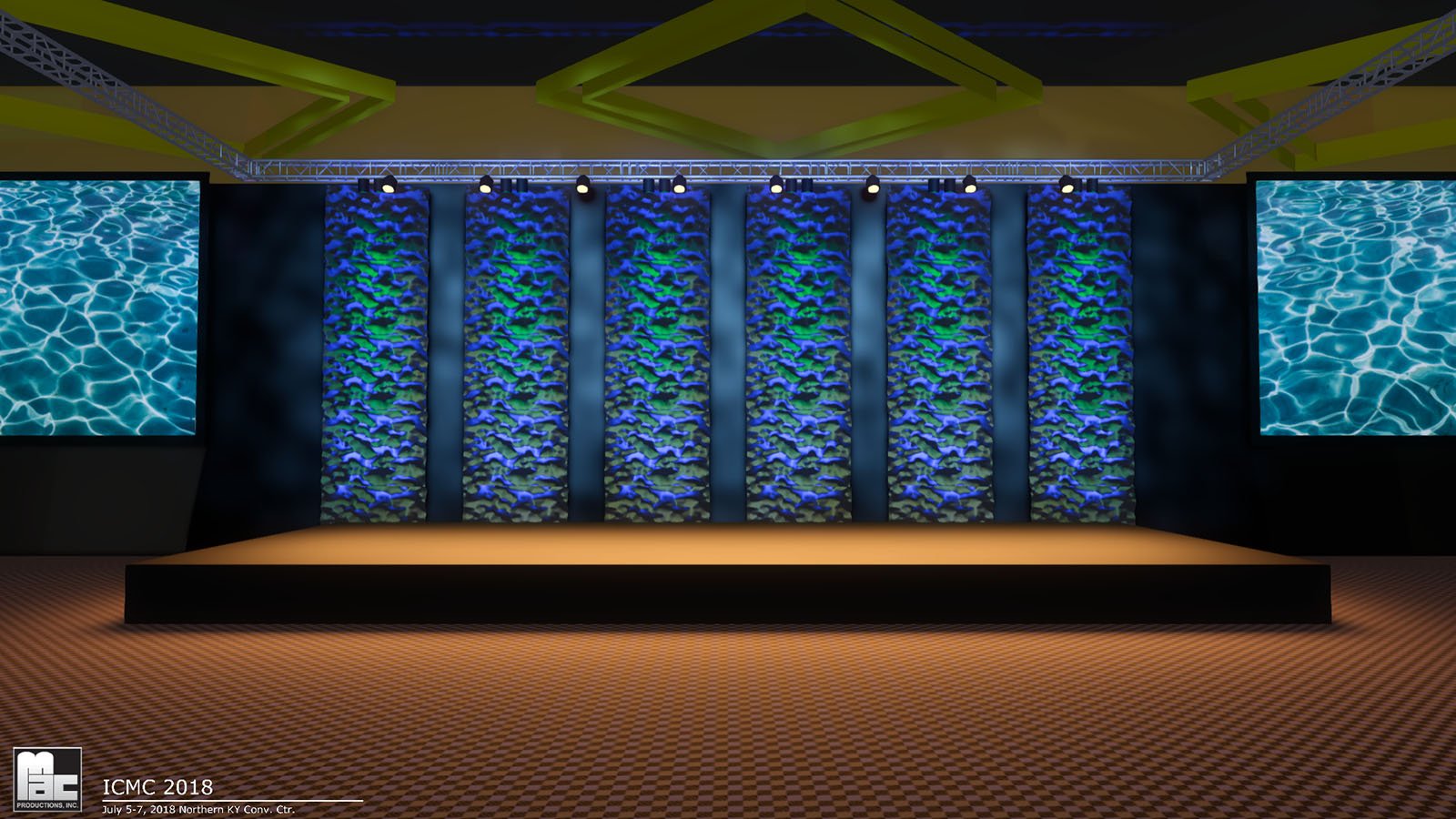 From shape shifting wall of colors, to arrangeable glowing columns, this "clearly" wrinkled rock look takes on many shapes and textures. Some say it looks like a waterfall, while others believe it's a rock wall, but all you need to do is change the light and voila. Suitable for a variety of meetings and themes, our Wrinkle in Mesh will have your attendees wanting to touch this magical mesh, while looking straight ahead and focused on your message.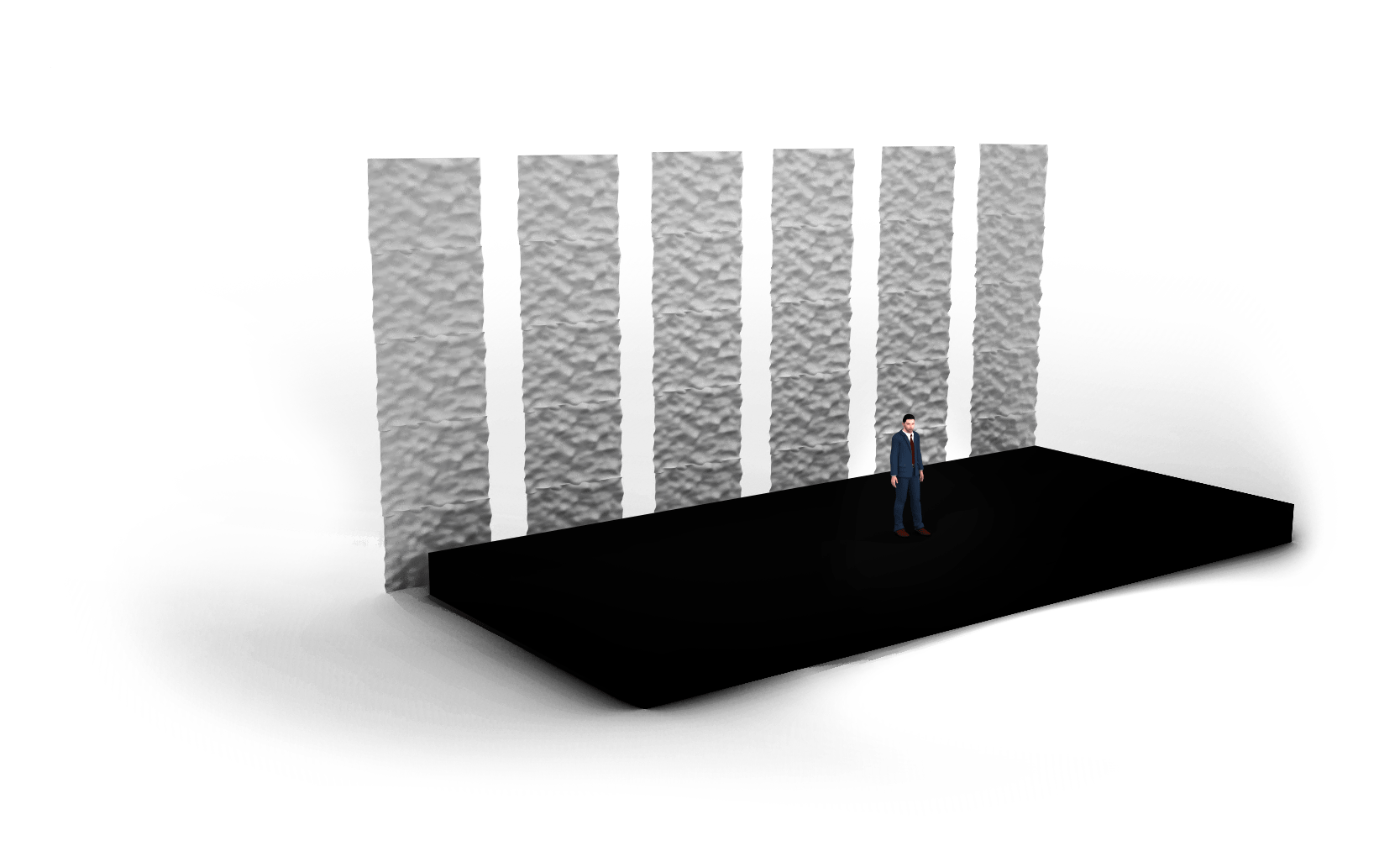 6-5.5'x21' columns that can be kept together or
separated and patterned with moving lights
White fabric behind lit with LED battens
Labor – 2-4 hours, 2-4 technicians
DIMENSIONS
Dimensions: 24'w x 20'h x 2'd
*The listed price, labor, setup time and dimensions are based on the 3d model design. Designs can be customized and changed.