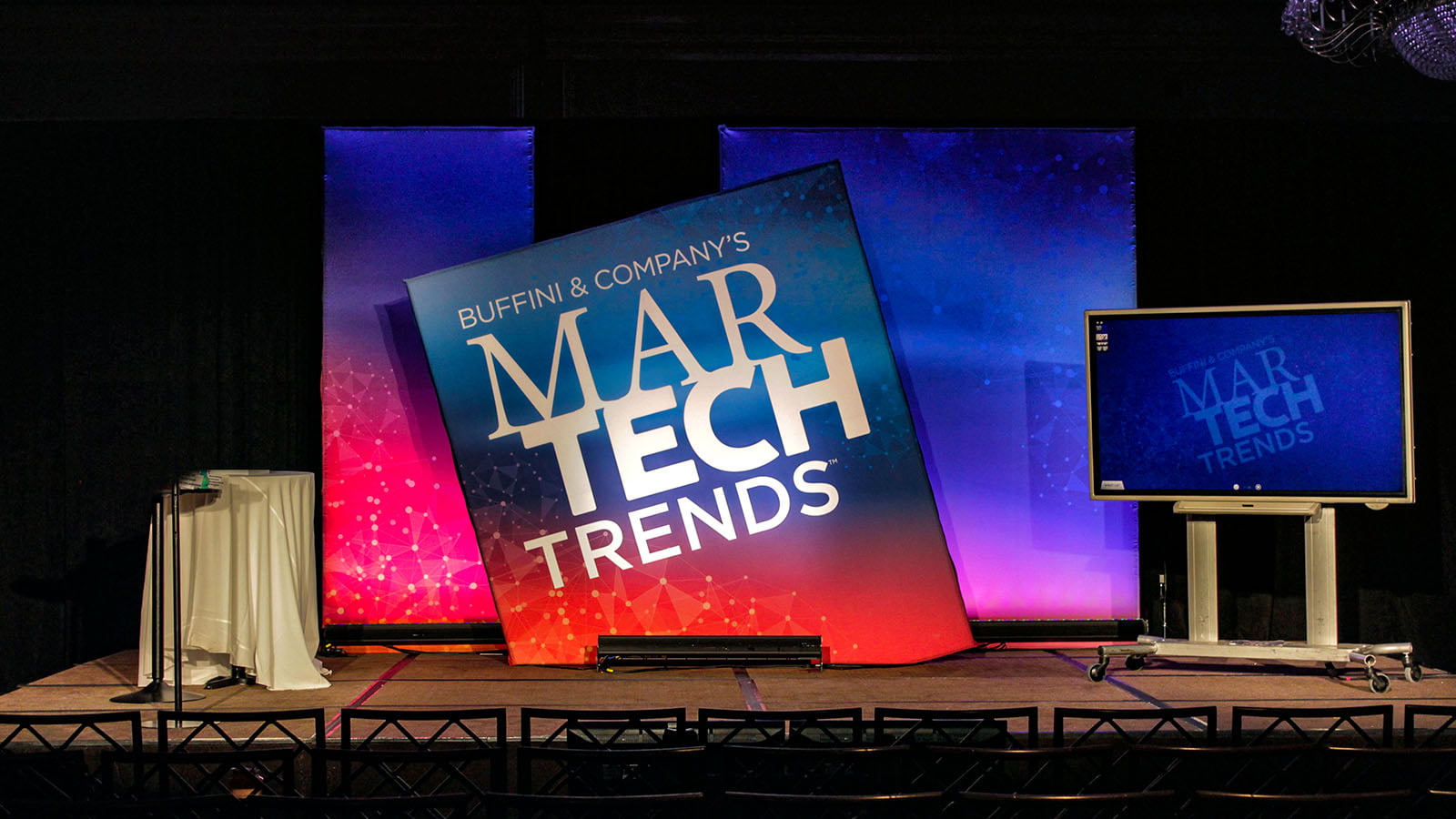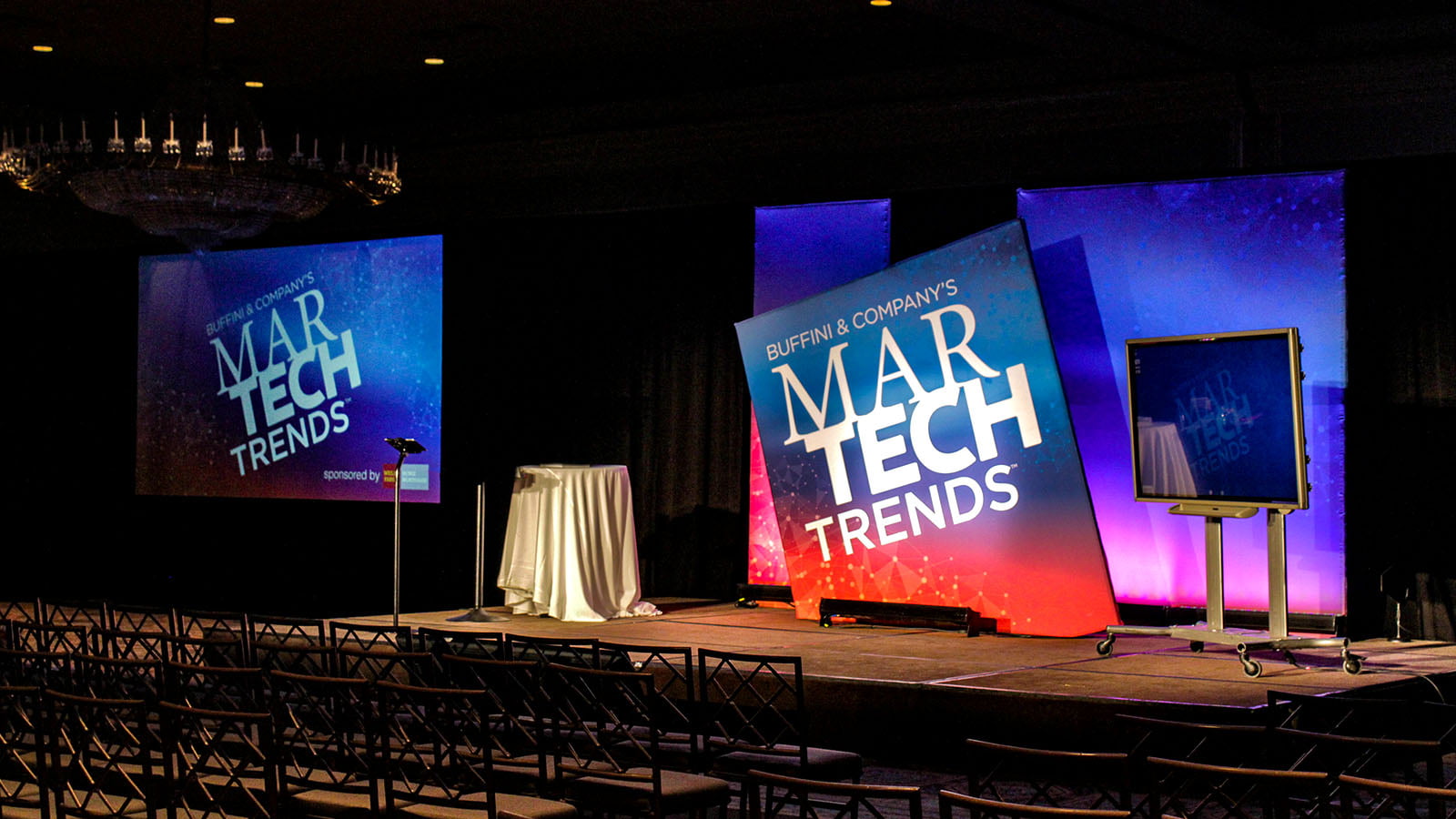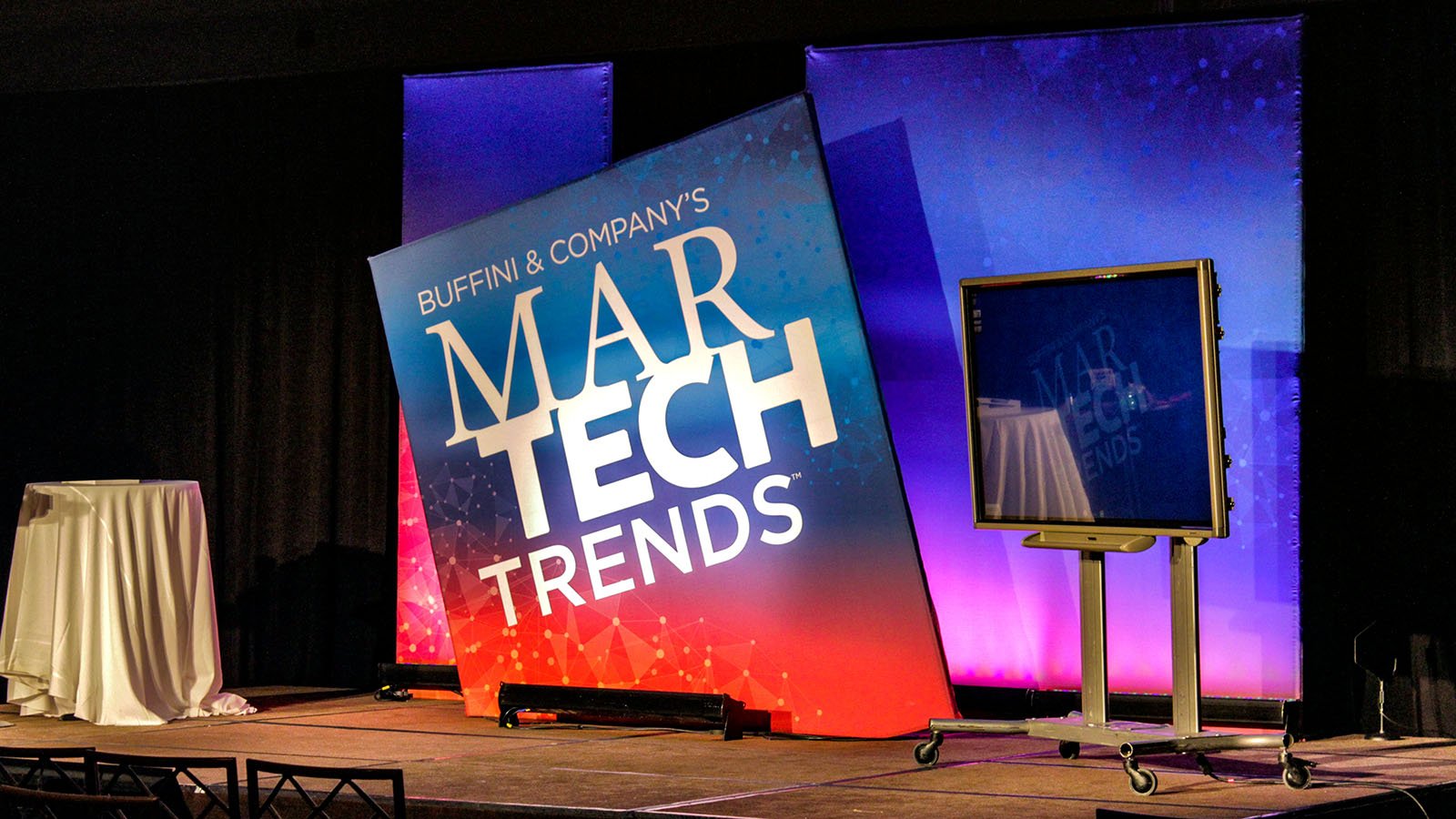 This stage set is perfect for the high tech show that needs a digital look with an intimate feel. Pillared by two digital columns and brand-able stage flats, our MarCom Stage Set gives the message that your meeting is serious about communication and technology. This set travels and goes together fast.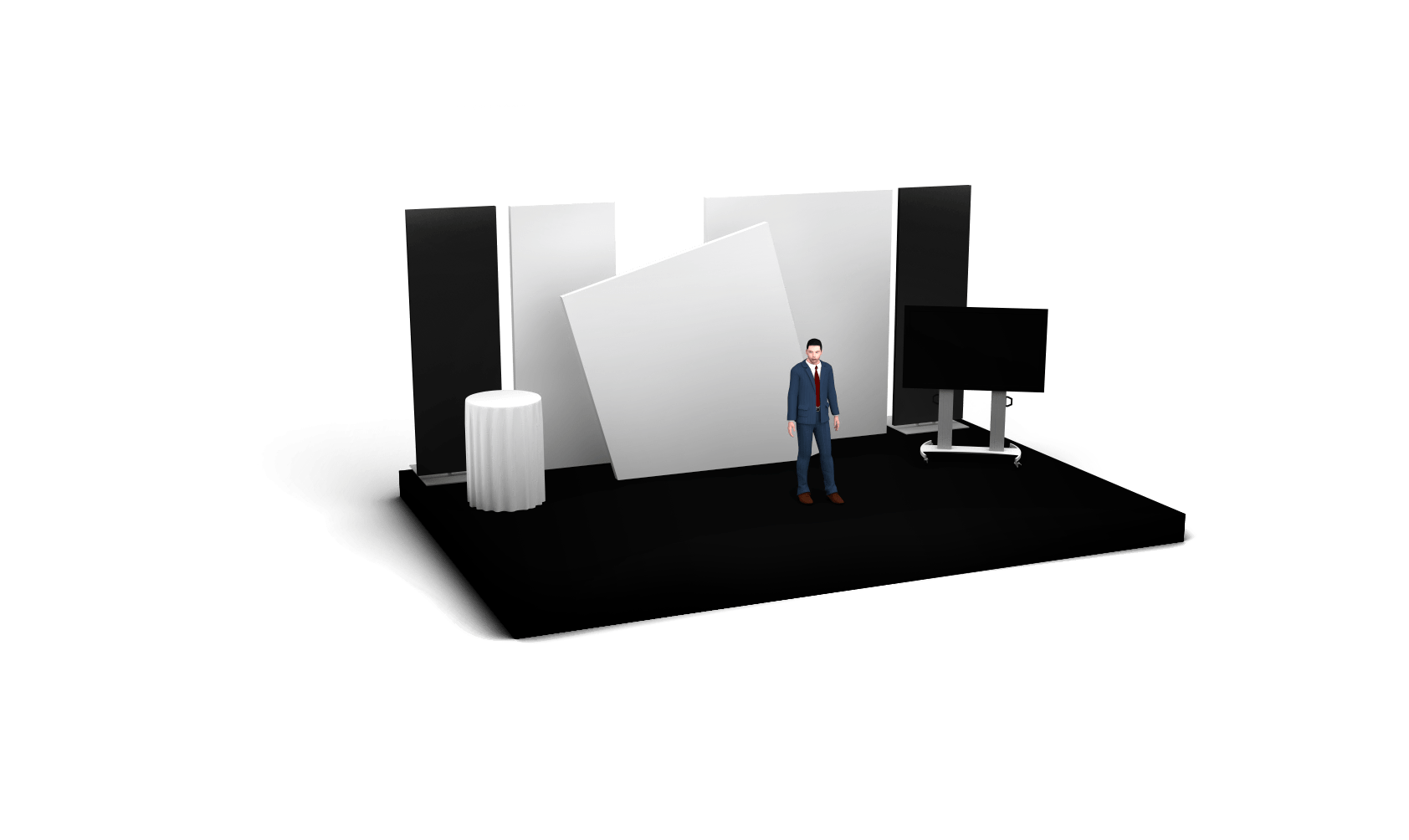 Custom printed graphics lit with LED battens
Great for ground supported rigging
LED towers included in pricing
Labor – 3-4 hours, 4-6 technicians
DIMENSIONS
Stage Area: 24'w x 12'h x 8'd
LED Video Strips: 3.3'w x 8.2'h
*The listed price, labor, setup time and dimensions are based on the 3d model design. Designs can be customized and changed.