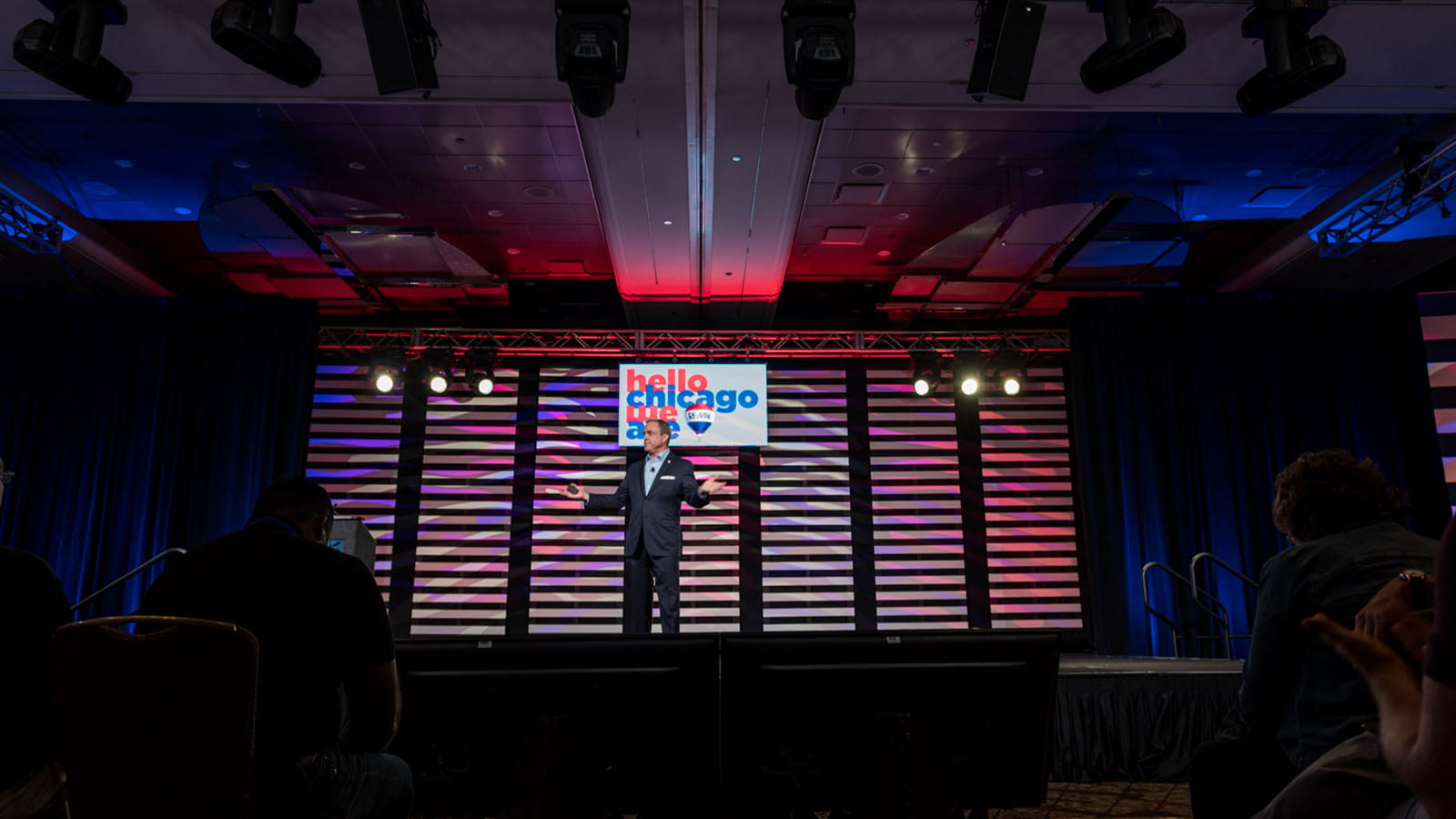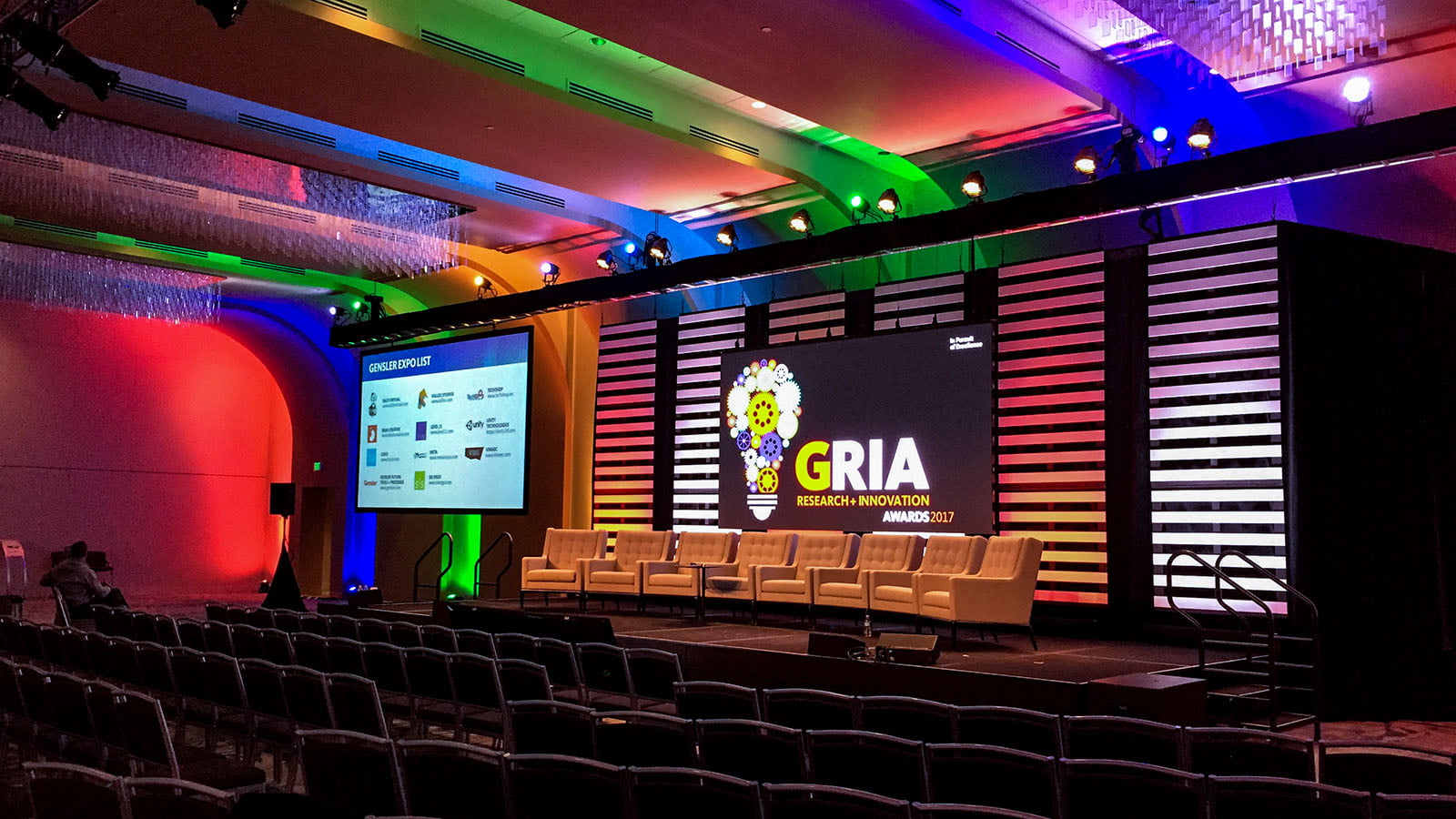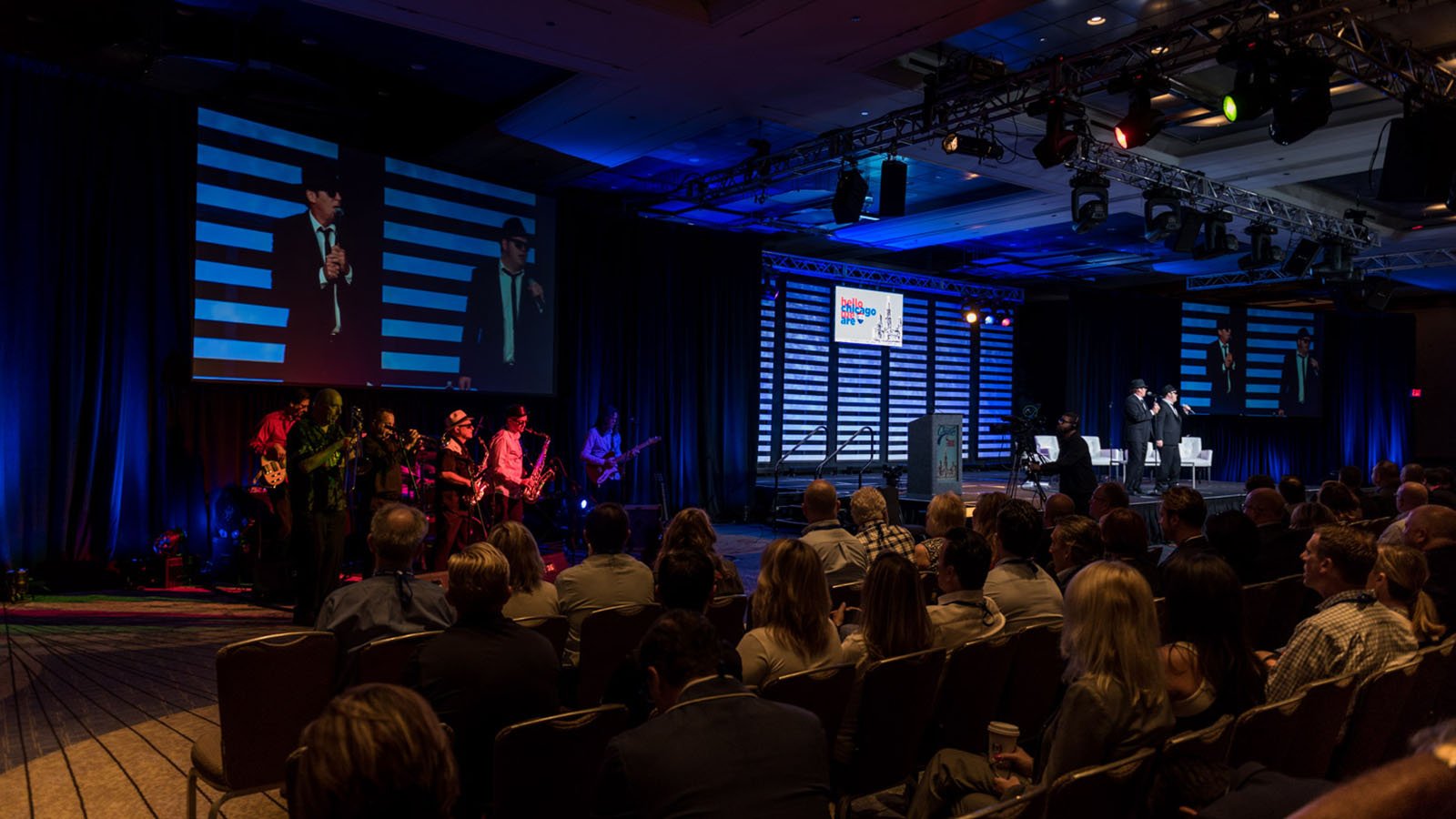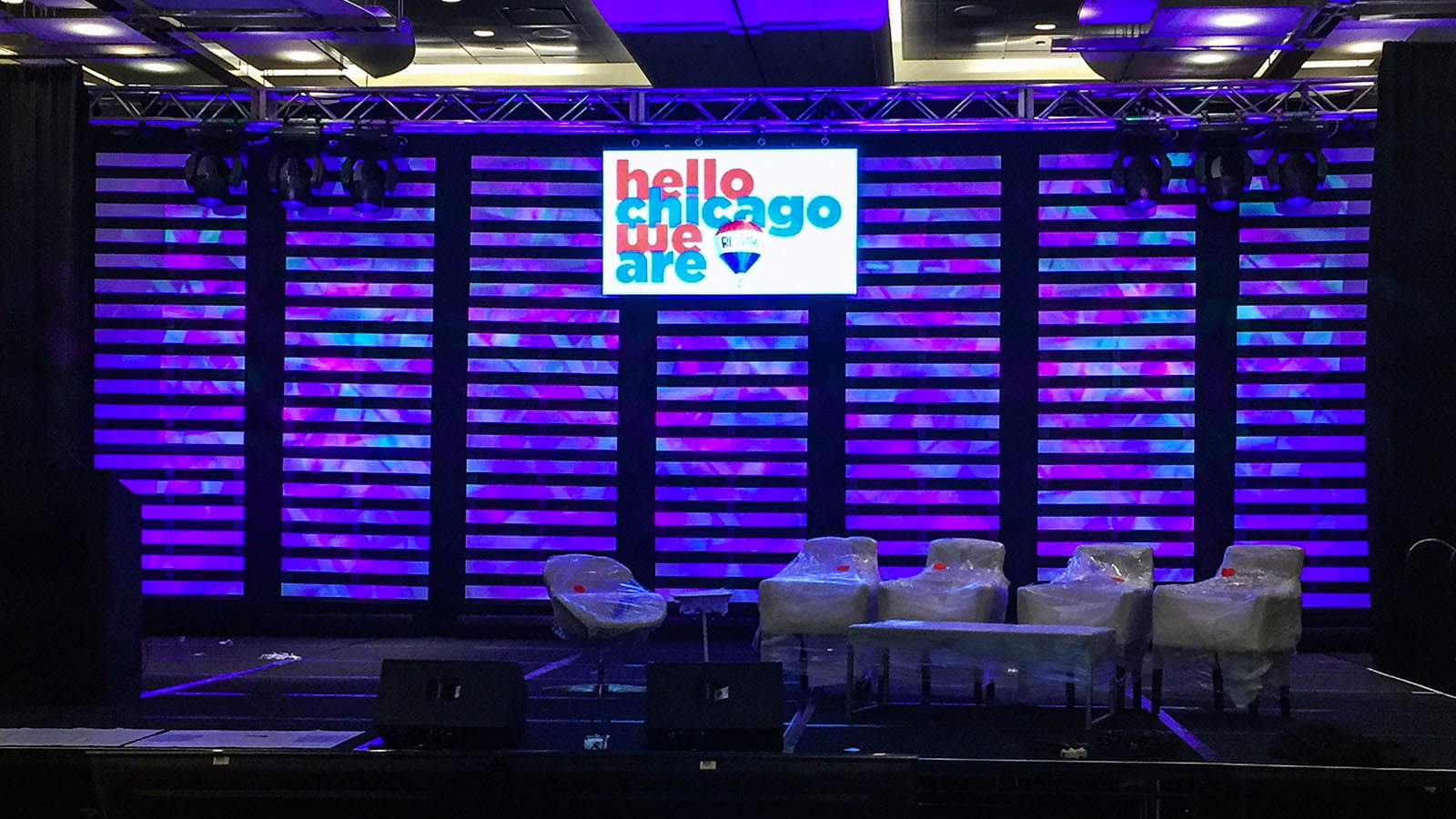 Unlike blinds that block light – a louvered backdrop accents, angles and shapes light to transform color and contrast. Our Louver wall is a minimalist design that can be placed horizontally or vertically that brings to life any stage. The stage will be your canvas and if you include an LED component, our Louver Wall creates a corporate orderly appearance with bold contrast for any type of presentation.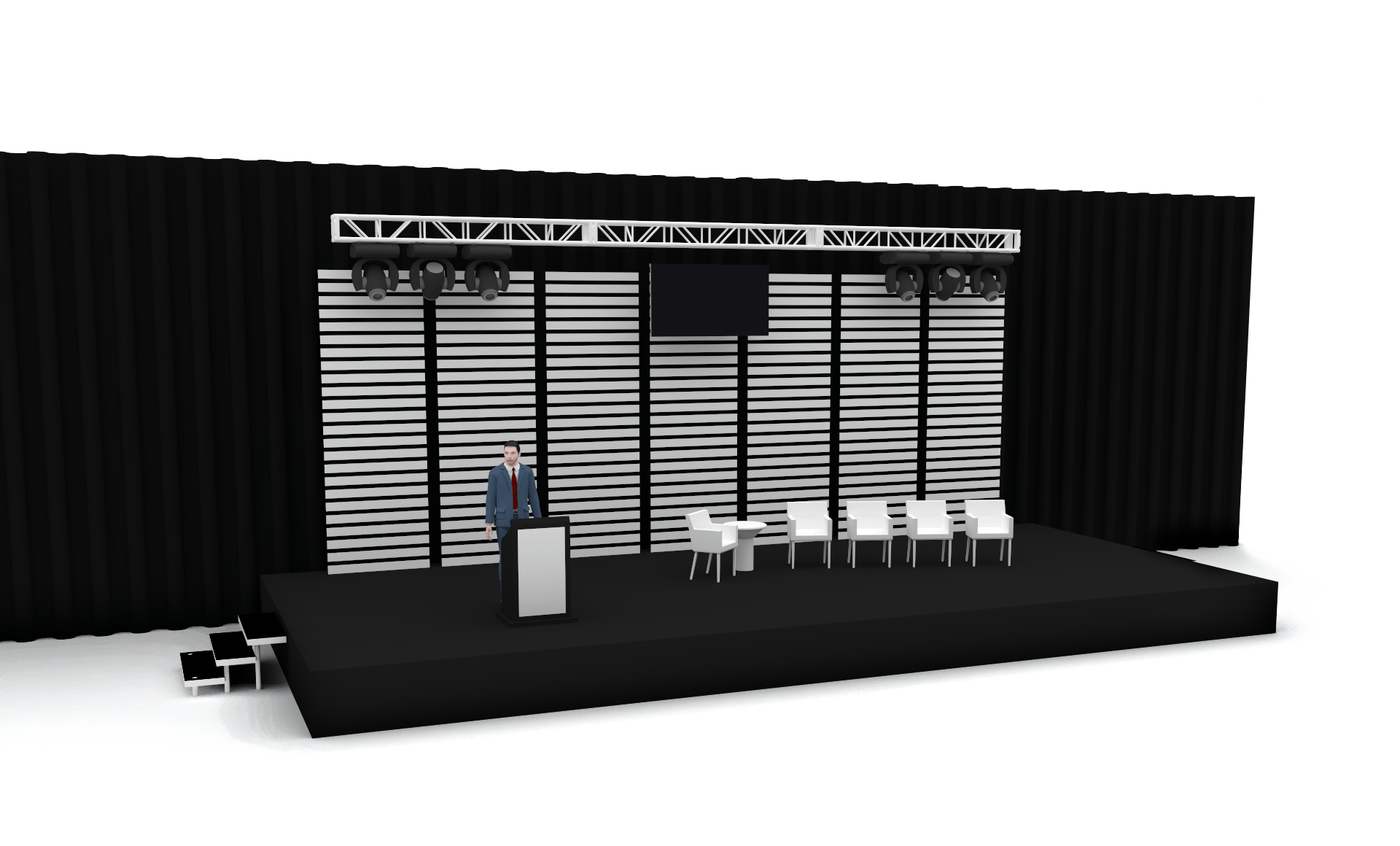 4' x 4' hung panels lit with LED battens, textured with moving lights
Optional 10' x 6' LED screen for branding
Great for ground supported rigging
Labor – 3-5 hours, 2-4 technicians
DIMENSIONS
Dimensions: 28'w x 18'h x 2'd
*The listed price, labor, setup time and dimensions are based on the 3d model design. Designs can be customized and changed.