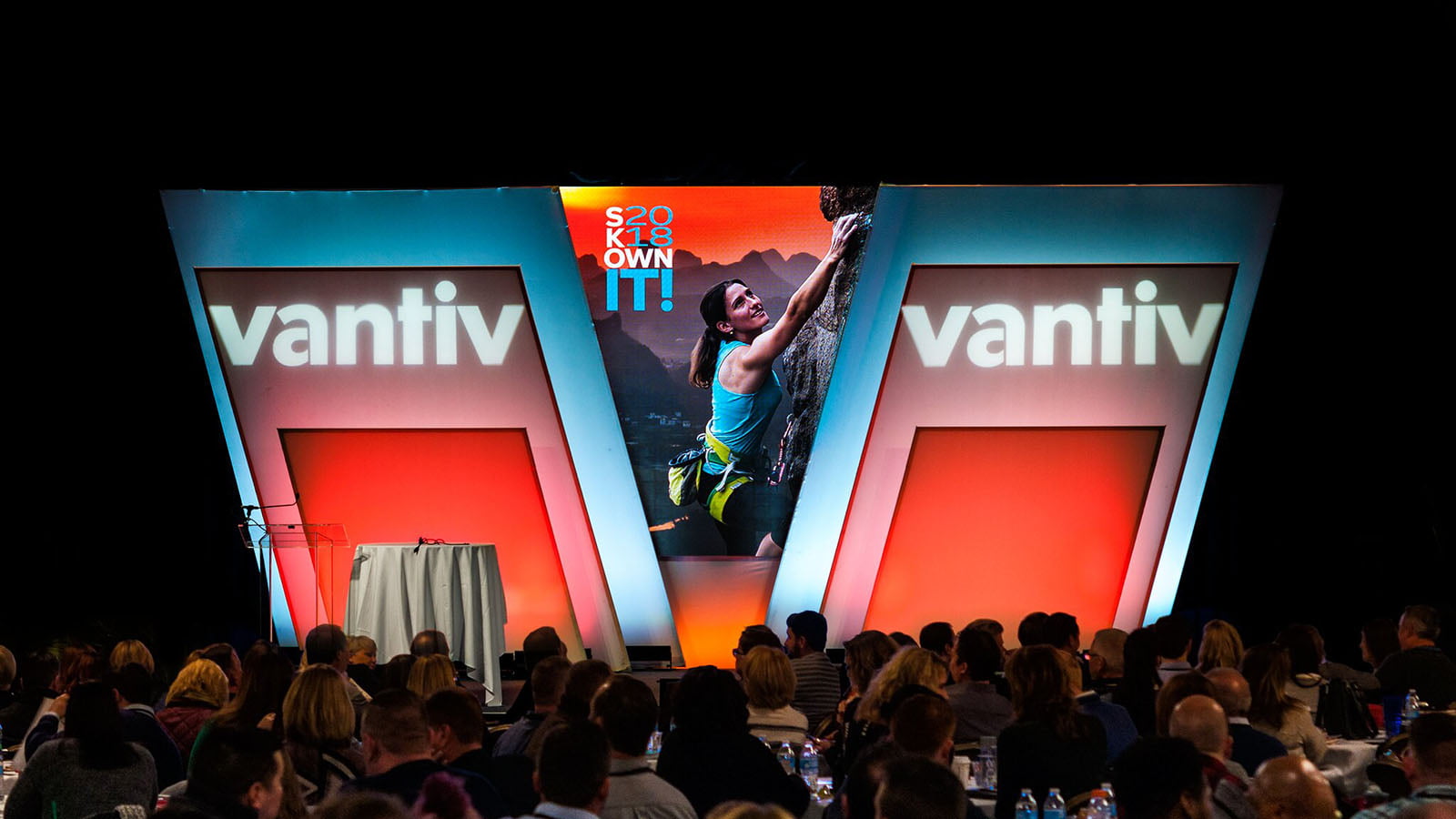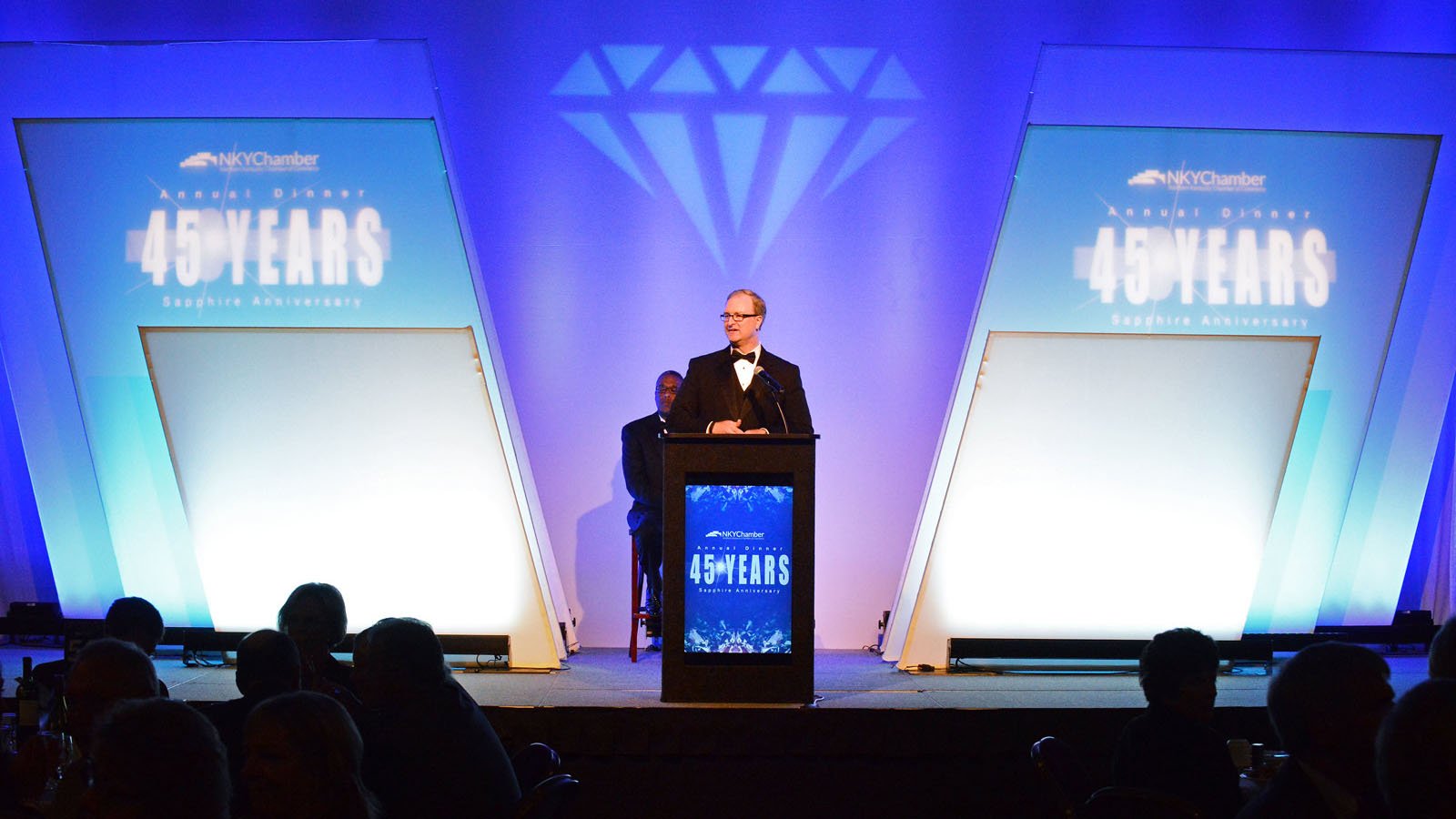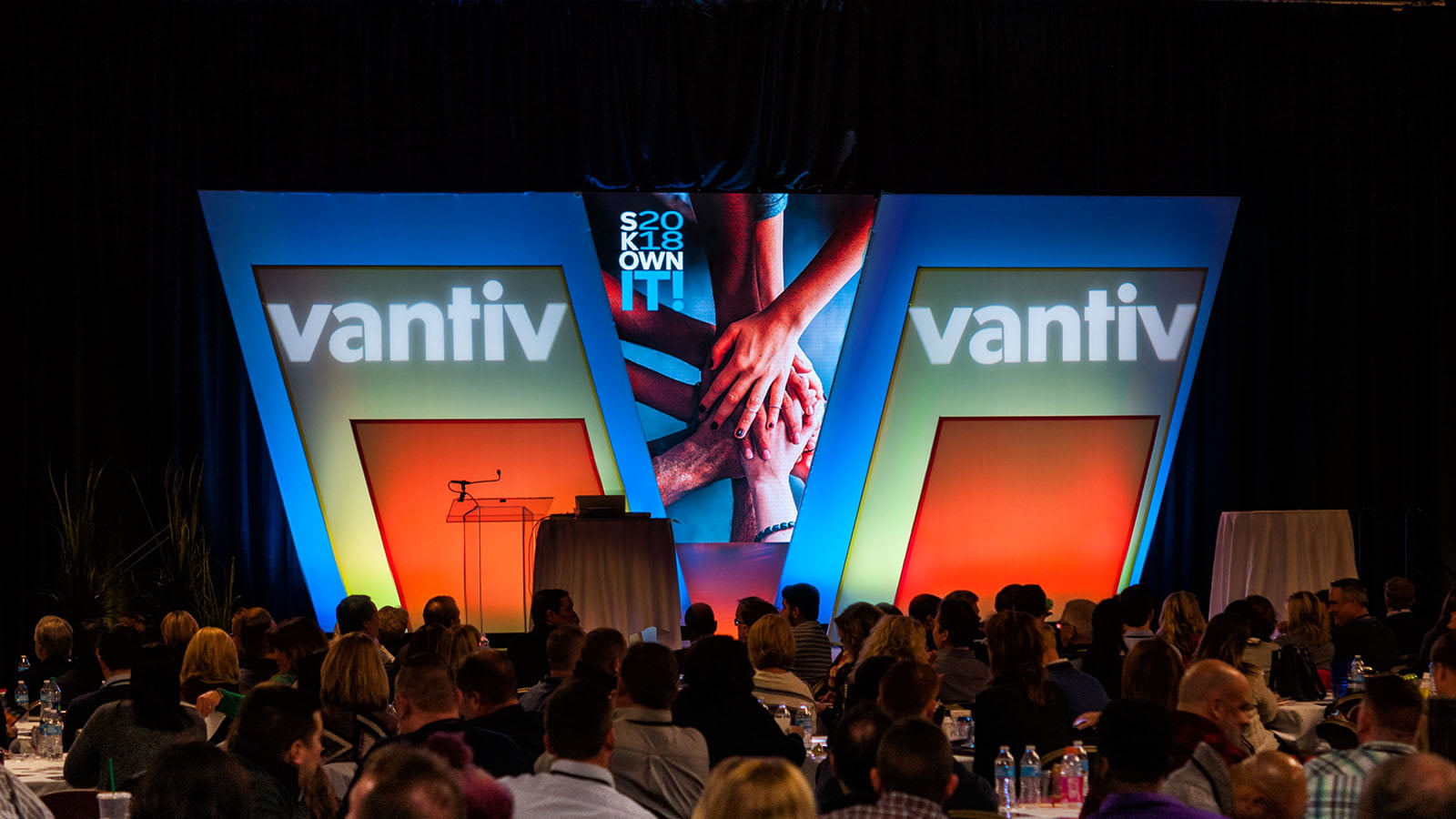 Lean forward into your meeting with our multilayered Leaning Walls of Strata set. This versatile design is easily staged for either a centered V-shaped LED panel or fabric backdrops. Guaranteed to be an attention grabber, this set will have all eyes focused on the presenters as your attendees lean right into the meeting. Varying panel heights add another dimension to this set and help to create a remarkable depth of field. This set design will take your meetings well into the stratosphere and beyond.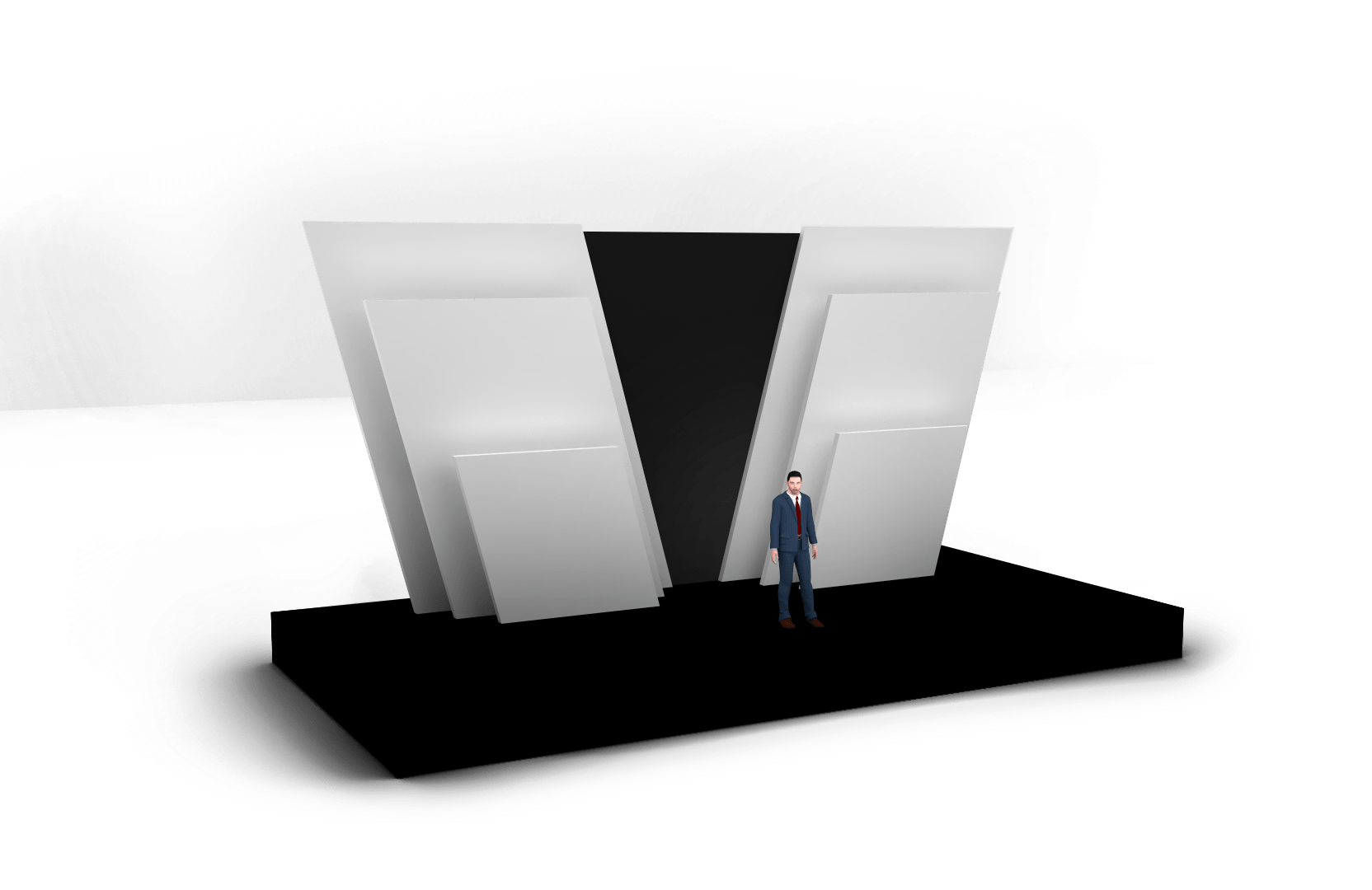 Small flat 8'x6', medium flat 10'x10', large flat 12'x12'
Lit with LED battens
Custom logo gobos
Optional LED wall behind
Custom logo gobos
Optional LED wall behind
DIMENSIONS
Stage Area: 32'w x 14'h x 5'd
*The listed price, labor, setup time and dimensions are based on the 3d model design. Designs can be customized and changed.