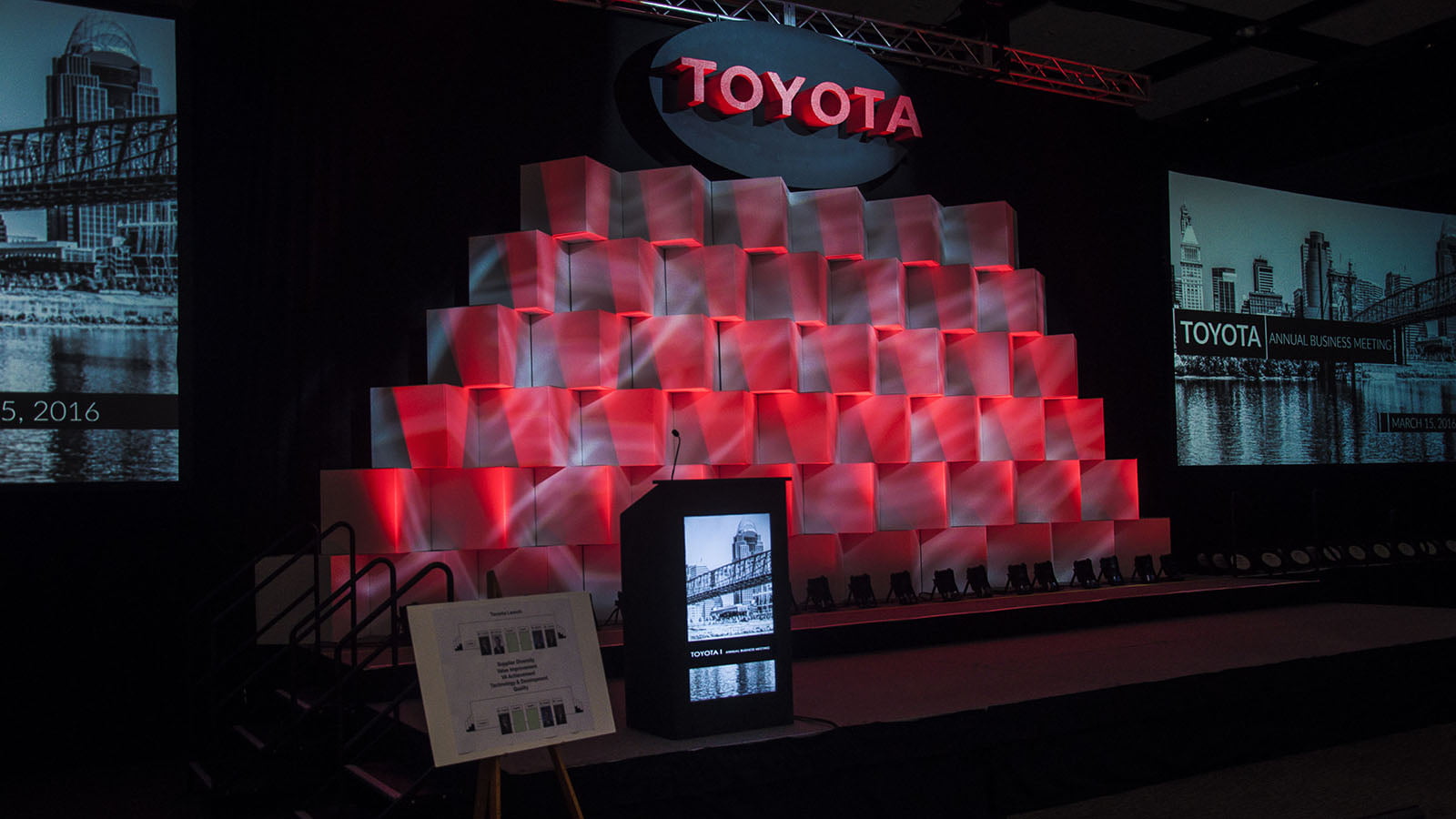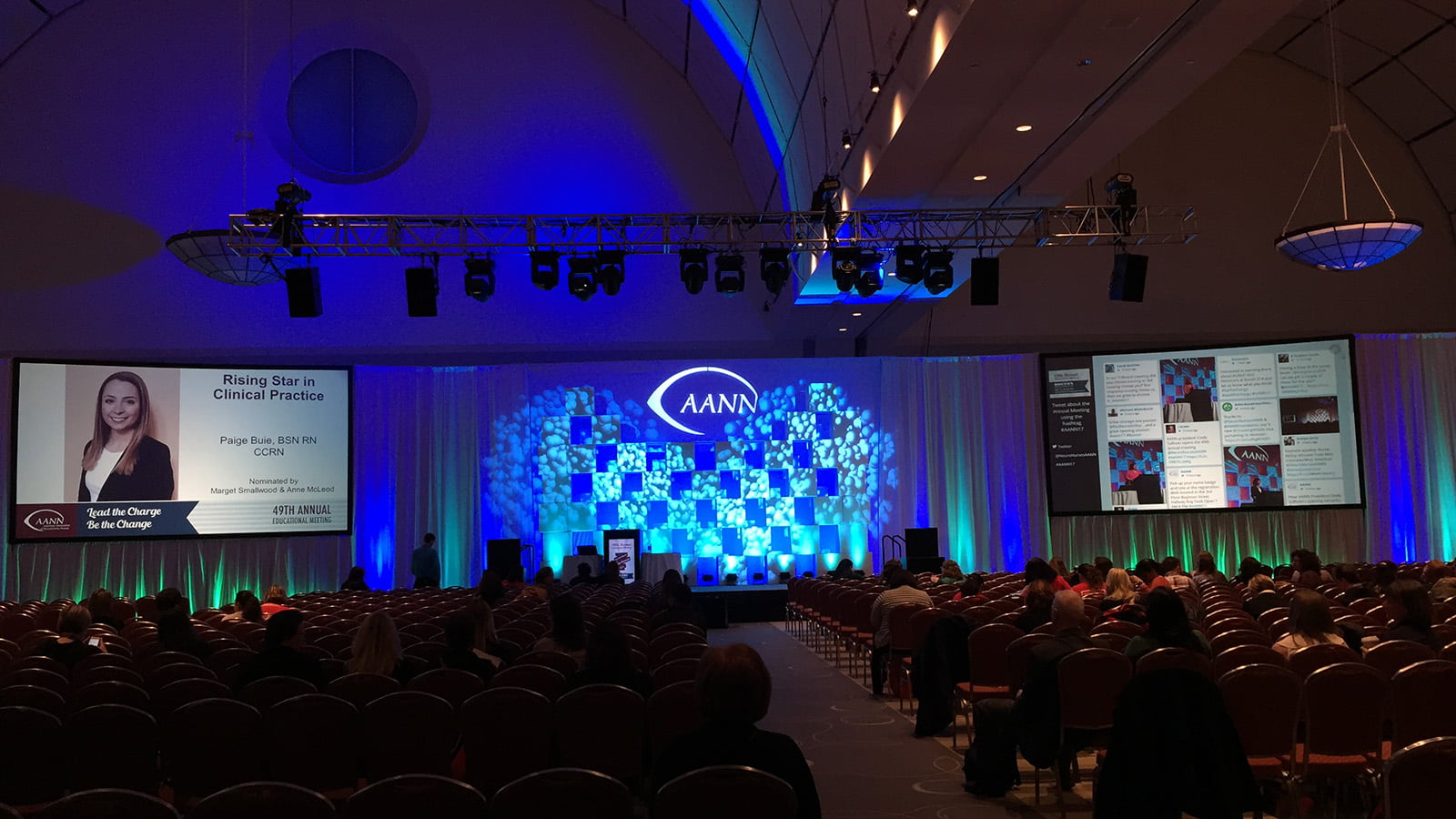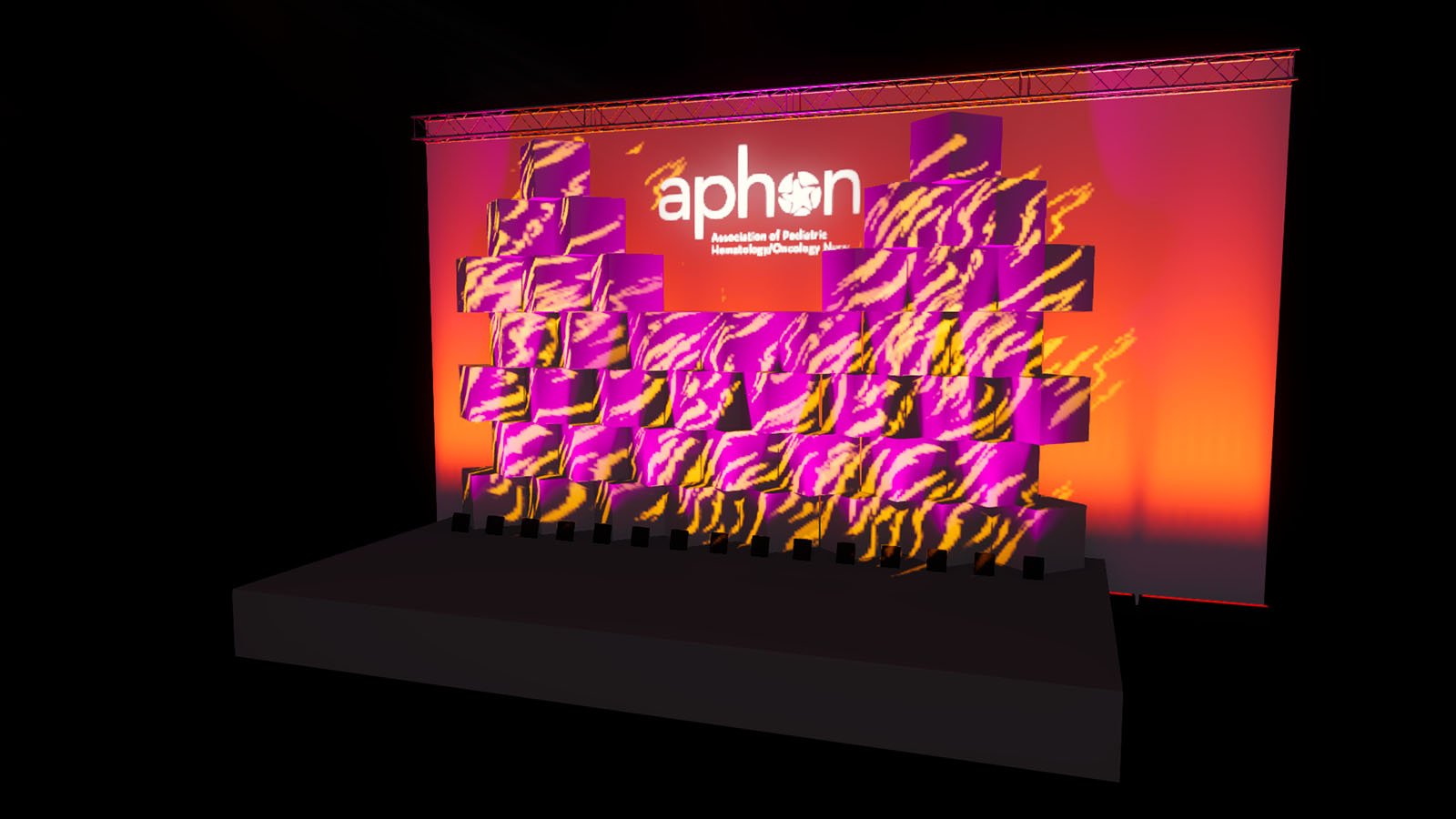 All in all this is not just another brick in the wall. This is light, easy to set and brand-able for a multitude of events and themes. From corporate meetings to associations — the MAC Productions Cube-Wall set is budget light and ready to shine no matter what the occasion.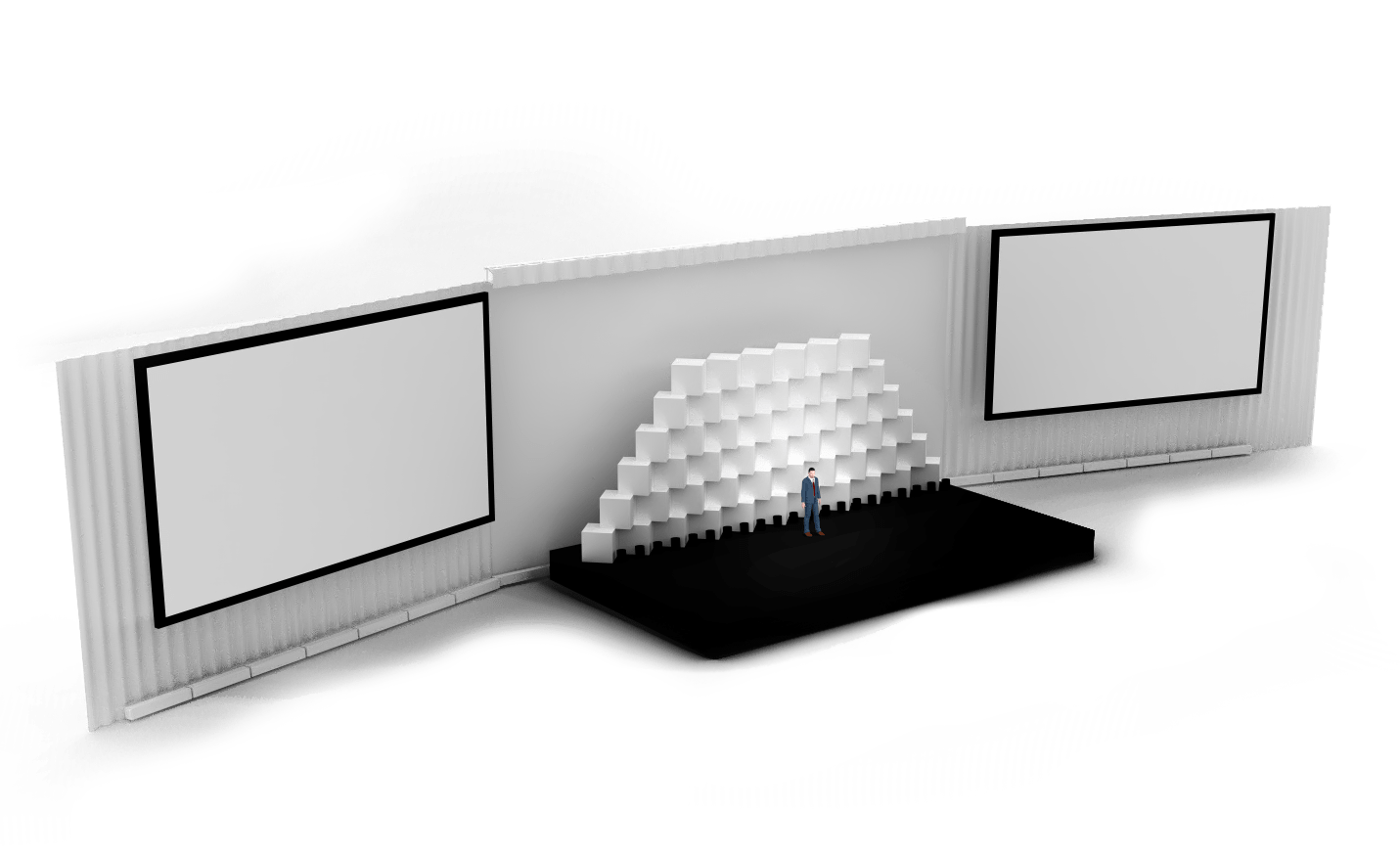 2'x2'x2' cubes stacked, lit with LED pars and optional textured moving lights
Pricing does not include outer screens or IMAG
Can be flown or ground supported rigging
Labor – 2-4 hours, 2-4 technicians
DIMENSIONS
Dimensions: 32'w x 18'h x 4'd
*The listed price, labor, setup time and dimensions are based on the 3d model design. Designs can be customized and changed.